MediaTek announces Dimensity 9300 chipset with 'all big core' design | Technology News – The Indian Express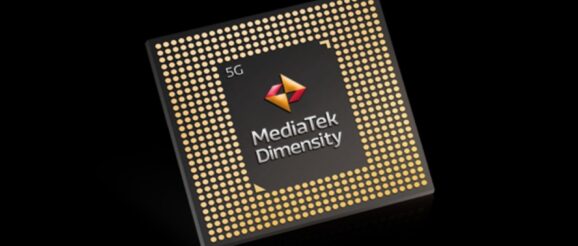 MediaTek today unveiled its latest flagship chipset — the Dimensity 9300. The latest from the company takes on Qualcomm's Snapdragon 8 Gen 3 chipset and features hardware-backed ray-tracing and Wi-Fi 7 compatibility.
Built on TSMC's 4nm process, the Dimensity 9300 is significantly different from Qualcomm's offering in terms of architecture. While the Snapdragon 8 Gen 3 features a single X4 prime core backed by five A720 and two A520 cores, MediaTek has taken a different approach by packing the Dimensity 9300 with four Cortex-X4 cores clocked at 3.25GHz and three slower X4 cores that run at 2.0GHz.
MediaTek claims that the Dimenisty 9300 is 33 per cent more power efficient compared to the existing Dimensity 9200 chipset and improves single and multi-core performance by 15 per cent and 40 per cent respectively.
The company argues that instead of going with power-efficient cores, it opted for bigger cores for low-intensity tasks because they can handle requests faster while drawing the same amount of power as the smaller cores.
MediaTek also says that the new APU 790 AI processor, which comes with the latest chipset is 8x faster than its predecessor when it comes to generative AI performance while consuming 45 per cent less power. The new APU also supports popular large language models like Meta's Llama 2, Baidu AI LLM and more. When running Stable Diffusion locally, the new processor can generate images in under a second, which is on par with what the Snapdragon 8 Gen 3 has to offer.
Coming to the GPU performance, the Dimensity 9300 comes with the ARM Immortalis G720, which it claims is around 46 per cent faster and draws 40 per cent less power compared to last year's Dimensity 9200. MediaTek says the updated GPU comes with its 2nd Gen hardware raytracing engine, which improves performance by 46 per cent and lets users play RT-enabled games at 60 fps while multitasking.
It supports refresh rates up to 180Hz on WQHD resolution and comes with a dedicated image stabilisation module in the camera ISP. On the camera front, the new chipset supports 100 per cent pixel-level autofocus, dual lossless zoom, and 3-microphone HDR audio recording along with Google's Ultra HDR format.
While MediaTek is yet to reveal which phones will feature the new Dimensity 9300 chipset, speculations suggest the new chipset will find its way on the Vivo X100 series, which is expected to hit market sometime in November this year.