Medtech's Search for Innovation and Growth: Three Macro-Drivers of Cross-Border M&A — MedTech Strategist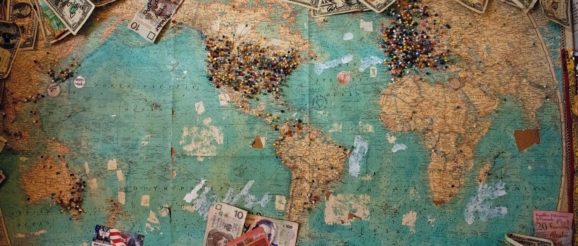 As innovation continues to shape the corners of healthcare, a new generation of medtech leaders—small and large—are emerging globally, with external M&A deals as a new strategic imperative for growth.
 In fact, among the 30 largest medtech companies, more than 60% attribute their revenue growth to M&A. The US is home to the majority of these medtech leader—accounting for 77% of the global medtech deal share—which makes it the world's largest market and the innovation capital for companies seeking both growth and investors.
 Medtech companies that selectively choose not to take advantage of M&A find it challenging to scale—and many of the smaller companies are forced to focus on organic growth due to balance sheet capacity issues, while large corporate giants turn to dealmakers around the world to continue scaling and discover more opportunities for deal making for growth.
 As the increasing search for innovation continues, medtech companies hoping to expand globally should take advantage of three key macro drivers for cross-border M&A:
 1. Geographic Penetration: The largest and most profitable market, despite regulatory pressure, has always been the US, with the Asia-Pacific region displacing the EU as the number two in medtech.
 From a population standpoint, these developed markets (The US, Western EU, Japan, and Australia) make up more than 1 billion people, typically accounting for 80% of the global Medtech revenue. Emerging markets, however, possessing a much larger population of over 6.5 billion, represent less than 20%—and represent a large underpenetrated opportunity for global medtech companies.
 China represents the most obvious and immediate priority for many industry leaders aiming to penetrate emerging markets. In 2018, the Chinese medtech market alone accounted for 42.48 billion with notable mega deals driving consistent growth year-over-year.
 For example, in 2012, Medtronic plc acquired Chinese orthopedics company Kanghui for $755 million, with the goal of expanding care delivery in the orthopedics space in China. Similarly, Stryker Corp. acquired Hong Kong-based orthopedic company Trauson for $764 million in 2013 with the same goal.
Other notables include Philips NV's acquisition of patient monitoring company Shenzhen Goldway in 2018, which helped increased its sales by 30% following the transaction in 2018;6 Johnson & Johnson's buyout of Guangzhou-based Bioseal Biotech, which develops a porcine plasma-derived biologic product that controls bleeding during surgery; and Boston Scientific Corp.'s stake in Chinese endoscopy maker Frankenman Medical to enable minimally invasive solutions to Chinese patients.
 While these examples highlight multinational corporations' interest in Chinese companies, the ability for corporate giants to reap results in high-risk high-reward markets spans the globe—and medtech companies across the Lower Middle Market should follow suit.
By exploring opportunities in emerging markets, start-ups and smaller companies can offset regulatory risk and take advantage of growing middle-class economies to scale, among other growth opportunities that advisors with local partnerships and market-by-market approaches can support.