Meet MECOMS Skopje, our (not quite new) innovation hub!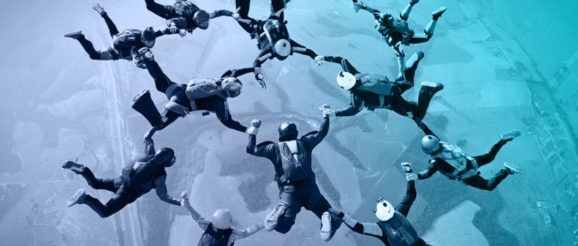 Just before this year's summer, we decided to strengthen the technological expertise of our innovation hub by creating MECOMS Skopje. Managing director Slobodan Mumovic is excited about this new step.
The need to adapt to changing market conditions has never been this great in the energy and utilities industry, especially considering the high pace of regulatory change, digital transformation and the advent of smart metering. In order to remain competitive, time-to-market and flexibility surrounding products and services have become crucial. Energy and utility companies are on the lookout for software platforms that support their processes and are fit for purpose. At MECOMS Skopje, we have a dedicated energy and utility team that has the expertise necessary to assist clients in achieving this ambition at an attractive cost to serve.
New, but not quite new
The new hub in Skopje has only been open since July, but is not actually new. In fact, MECOMS has worked with Slobodan Mumovic and his highly-talented colleagues for more than ten years. However, our board of directors recently decided to invest in Skopje by acquiring the hub in order to secure the knowledge gained and the good relations forged here. We see a great future for our hub in Skopje linked to the growth and further internationalisation of our business.
Slobodan confirms the strong bond between the offices in Antwerp and Skopje: "From day one, we've closely cooperated with our colleagues in Antwerp. I'm really proud of this working relationship based on effort and the right skills. But even more importantly, we've been able to establish international friendships within the company."
Fitting into the culture
"Ours is an atmosphere of professional cheerfulness and fun", adds Slobodan. "When taking on new employees, we don't just check their skills. We also make sure that they've got team spirit and the right attitude. Fitting into the culture is very important to us, because we always work together as a team."
Slobodan says that the positive team atmosphere does not just benefit mental wellbeing: "We also have a high retention rate, which I attribute to our good team spirit."
Happy clients
"To begin with, we faced huge challenges in acquiring the required utility and technology stack knowledge", recalls Slobodan. "But now, we've established an organisation in which colleagues are brought on board in a very structured way using standardised training, e-learning and personal coaching. As a result, our colleagues are highly intelligent and skilled, which is important given the complex nature of the MECOMS platform. It solves really challenging business problems, and clients like using MECOMS because it offers innovative methods for supporting their enterprises. Our clients are delighted whenever they see us, because they know that we bring solutions."
"However, growth at MECOMS Skopje is matching the platform's international growth," says Slobodan. "So, our greatest challenge is finding skilled and passionate IT experts who want to constantly develop themselves and love working in an environment where international communication is key."
Are you such an IT expert and do you want to know whether you'll fit into our international team? View our career opportunities here.
The post Meet MECOMS Skopje, our (not quite new) innovation hub! appeared first on MECOMS, The application platform of the future for energy & utility companies..