Meet the Hulk: New innovation set to boost mining industry | Daily Mercury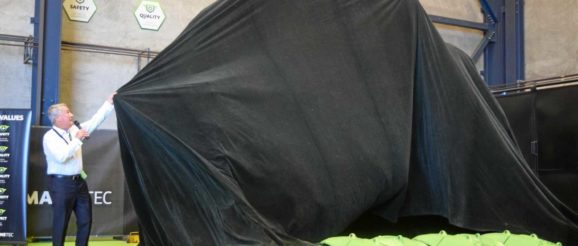 A MONSTER in both size and name, a Mackay-based company has launched an innovative new product tipped to have a huge impact on the resources sector.
After three years of research and development, engineering fabricator Mainetec unveiled its "Hulk" excavator bucket, heralded for its game-changing "lighter, stronger, safer and more environmentally-friendly features".
Built in Mackay by local tradesmen, the bucket boasts all-Australian sourced materials.
Mainetec managing director Brett Hampson said the Hulk was designed and developed to deliver cost and efficiency savings for the industry.
"When there was a downturn in the industry four or five years ago, our clients were looking for some continual cost reduction," Mr Hampson said.
"So we realised there was a gap in the market where we could potentially deliver some innovative products. I took it upon myself to start the design and development of the bucket."
The first Hulk bucket will be delivered to iron ore fields in Western Australia next week, with a second build already under way and another 10 orders in the pipeline.
Mr Hampson said the product was set to be a key growth area for the thriving business – which has now reached a milestone 10-year tenure in the mining industry – and would back local jobs and the economy.
"We're hoping in Mackay we can manufacture between 15 and 20 of these buckets a year just for the Australian market," he said.
As for the name, which comes from Marvel comic book character "The Incredible Hulk", Mr Hampson said this was chosen purely for a bit of fun.
"We wanted to punch our way into the market because, obviously, we were up against a lot of corporate companies," he said.
"It was a bit of fun for our marketing people so we thought, what better way to punch into the market than use the Hulk?"
Mackay Mayor Greg Williamson, who officially launched the new bucket during a special ceremony on Tuesday, said it signalled an exciting time for the region.
"It's people like Brett who put their time, effort, money and vision into making sure that we have a resource sector maintenance area that we can be very proud of," Cr Williamson said.