Mentoring Is the Secret to Innovation Say Silicon Valley's Top VCs and Entrepreneurs – Innovation Excellence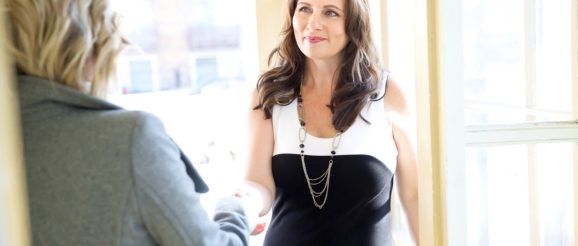 Mentoring transforms big ideas into high-impact innovations.
Having worked with dozens of the Fortune 1000 companies, coached startups, and founded three companies, I can say there's a universal truth when it comes to innovation:  big ideas are just ideas until they deliver real value to the world.
That's why just about every venture capitalist, entrepreneur, corporate innovator and university researcher is searching for the same thing:  the formula for identifying, developing and scaling big ideas into high-impact innovations.
There's a lot of buzz when it comes to innovation these days, and the dramatic growth of incubators, accelerators, crowd funding and shared working spaces is the result.
But there's a new model on the horizon for sourcing and scaling big ideas. While the new approach recently arose from Silicon Valley, the model knows no geographic, cultural or technical boundaries. And it's based on the number one success factor involved in helping young entrepreneurs transform their ideas into real-world innovations.
It's all about mentoring. And it's called Pioneer.
Pioneer was founded by Daniel Gross, an entrepreneur who sold his first company to Apple at 21. Gross had benefited from being mentored at the startup accelerator Y Combinator. After working at Apple, he returned to Y Combinator as a partner.
Pioneer is basically a search engine for underrated talent. Pioneer scours the web for incredibly productive, ambitious people who are in the early stages of their lives, and then funds their work. The idea is to provide capital, expert mentorship, brand and network to thousands (perhaps millions) of people, who are secretly brilliant themselves but have been overlooked by the world.
People all over the world apply by telling the system about themselves and the project they're working on. They then play in an online tournament that rewards points based on how productive they are and how much progress they're making on their project. Winners receive grant money, Google Cloud credits, and – most importantly – mentorship from a who's who of experts like:
Some of Pioneer's tournament winners include:
Commercializing ideas goes far beyond technology. It requires business savvy, networks of relationships, and experience living with uncertainty while making decisions with limited data. Pairing eager young minds with experienced experts in a scalable way may just be the new secret sauce for disruptive innovation.
Image by Sue Styles from Pixabay
Wait! Before you go…
Soren Kaplan is the bestselling and award-winning author of Leapfrogging and The Invisible Advantage, an affiliated professor at USC's Center for Effective Organizations, a former corporate executive, and a co-founder of UpBOARD. He has been recognized by the Thinkers50 as one of the world's top keynote speakers and thought leaders in business strategy and innovation.