Michael P. Ast, M.D. Is HSS' New Chief Medical Innovation Officer | Orthopedics This Week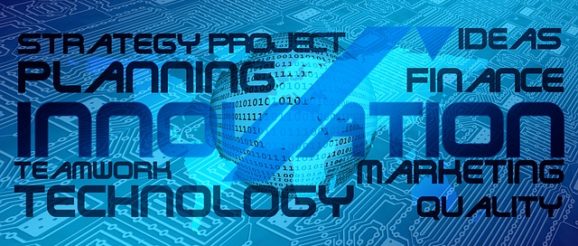 Hospital for Special Surgery (HSS) has announced Michael P. Ast, M.D. is that institution's newly appointed Chief Medical Innovation Officer and Vice-Chair of the HSS Innovation Institute. Dr. Ast is an internationally renowned hip and knee replacement surgeon, as well as an assistant professor of orthopedic surgery at Weill Cornell Medical College in New York City.
"HSS is the leader in musculoskeletal health around the world, and for decades our clinicians, scientists, and biomechanics engineers have been working side by side to advance technology and accelerate the discovery of treatment options," said HSS President and CEO Louis A. Shapiro. "We are excited to welcome Dr. Ast to our executive leadership team to help us remain laser focused on our approach to innovation, to drive forward-thinking leadership, and create new pathways that benefit patients everywhere."
Ast is a former fellow in HSS's Adult Reconstruction and Joint Replacement practice and, later, created one of the largest and most effective outpatient joint replacement practices in the Northeastern U.S. Dr. Ast's expertise includes robotic orthosurgical tech and computer-assisted surgery. He is a member of the Adult Reconstruction and Joint Replacement Service at HSS and provides clinical care for outpatient joint replacement surgery with an emphasis on state-of-the-art treatment and fast recovery. Ast is additionally a published author and national and international speaker and lecturer, educating on a range of ortho-related topics, from orthosurgical technology to healthcare economics.
Ast discussed with OTW his personal goals as HSS's incoming Chief Medical Innovation Officer. "I am most looking forward to further strengthening the alignment between the physicians, the HSS Innovation Institute and the enterprise as a whole," he said. "HSS is fundamentally built on clinical excellence, education, research and innovation."
"With the Innovation Institute I see an incredible opportunity for the synergies of these values: our world class surgeons educating peers and the next generation of surgeon leaders, continuing to focus on translational research, and developing novel ideas. I see these combining to push major advancements in patient care and the healthcare system as a whole."
"As a surgeon with both academic and private practice experience, I understand the challenges of a clinical practice and how innovation can offer solutions," said Ast. "I look forward to utilizing my background in value-based care implementation, advanced technology for surgical training, and data integration and analytics to help achieve the goals of the HSS Innovation Institute."
We asked Ast about his vision for building HSS' role as an innovative institution. "There are incredibly exciting innovation projects underway, including several 'first in the industry' products, partnerships, and development opportunities that may fundamentally change the musculoskeletal landscape," he replied. "Working with the incredible Innovation team, my goal is to help finalize and launch several of these in the upcoming year."
"HSS is uniquely positioned to capitalize on our expertise and leadership to continue to advance the field of musculoskeletal care across the world," stated HSS Surgeon-in-Chief and Medical Director Bryan T. Kelly, M.D. "The importance of collaborating is paramount now more than ever to ensure that we fulfill our responsibility to discover and improve treatment solutions for the routine and the most complex cases."
New York City-based Hospital for Special Surgery's Innovation Institute was officially founded in 2016 to accelerate such collaborative relationship building. The Institute is currently working to advance the use of patented hardware and software use and patient orthopedic and rehab care technology to promote decreased patient pain and improved functioning across a range of orthopedics diagnoses.