Middle Georgia National Security Forum – Innovation Connecting Generations – Museum of Aviation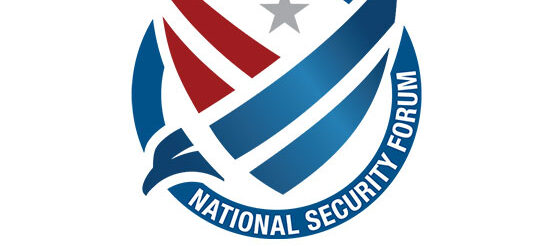 Date(s) – 10/20/2023
9:00 am – 12:00 pm
Event Details
Warner Robins, Ga. – The Museum of Aviation Foundation in conjunction with Robins Air Force Base 21st Century Partnership and Sam Nunn School of International Affairs at Georgia Tech, will be hosting Middle Georgia's National Security Forum on October 20, 2023, from 9:00 a.m. to 12:00 p.m. in the Century of Flight Hangar at the Museum of Aviation. We are honored to have Dr. Will Roper, Founder & CEO of Istari Digital and Distinguished Professor of the Practice at Georgia Tech; Hon. Beverly Seay, SE Regional Director of National Security Innovation Network; Josh Altman, National Security Advisor of the Office of U.S. Senator Jon Ossoff; with Dr. Joe Richardson as the moderator. This is a free event and open to the public.
The theme of this year's forum is "Innovation: Connecting Generations." The focus on this discussion is the "digital trinity": digital engineering and management, agile software, and open architecture. These are the true successors to stealth, the next big paradigm shift for US tech dominance. This is important to our military today, but just as important for our industries overall. Connecting our industries to these principles and connecting our generations to see these principles into the future, ensures they evolve and continue to innovate.
This event gives our guests the exciting chance to connect with industry leaders and network with fellow attendees.
Free Seating Reservations
Dr. Will Roper
Dr. Will Roper is the founder and Chief Executive Officer of technology startup Istari Digital. Backed by former Google CEO Eric Schmidt, Istari is building the world's first engineering metaverse, where all technology – from medicines to satellites – can be created and certified completely digitally. Making innovation lightyears faster, cheaper, and greener is Istari's mission.
A Distinguished Professor at The Sam Nunn School of International Affairs at Georgia Tech, Will is also a board member and advisor of numerous startups and investment firms, senior advisor at McKinsey & Co., member of the Pentagon's Defense Innovation Board, and U.K. Royal Air Force Honorary Group Captain.
Will previously served as Assistant Secretary of the U.S. Air Force and Space Force, overseeing $60 billion of annual technology development and operations for 5,300+ aircraft and satellites. A career innovator, he spearheaded the U.S. military's first uses of artificial intelligence, digital engineering, venture capital investments, hypersonics, and sustainable aviation. Prior to this, he founded the Pentagon's secretive Strategic Capabilities Office, creating over $1.6 billion of advanced prototypes annually, including the world's largest drone swarm unveiled on CBS's 60 Minutes. Will began his career at the Massachusetts Institute of Technology as the Missile Defense Agency's chief futurist.
During his service, Will received the Pentagon's and Air Force's highest awards for public service. His features in Wired, Popular Mechanics, and his Matrix-inspired guide to digital engineering, "There is No Spoon," continue to drive thought on technology and innovation.
He holds a bachelor's and master's in physics from Georgia Tech and doctorate in mathematics from Oxford University, where he studied string theory as a Rhodes Scholar.
The Honorable Robert H. McMahon

The Honorable Robert H. McMahon is the former Assistant Secretary of Defense for Sustainment.  He served as the principal staff assistant and advisor to the Under Secretary of Defense for Acquisition and Sustainment, Deputy Secretary of Defense, and Secretary of Defense on sustainment in the Department of Defense, and was the principal logistics official within the senior management.
From 2015 to 2017, Mr. McMahon served as President of Fickling Management Services in Macon, Georgia. He led a team of commercial real estate professionals whose portfolio spanned eight states. Previously, he served as the Director of Field Operations and Site Lead (Warner Robins Air Force Base, Georgia) of the Boeing C-17 Globemaster III Integrated Sustainment Program (GISP), and as the CEO of the 21st Century Partnership in Warner Robins, Georgia.
Mr. McMahon retired from the Air Force as a Major General in 2012, after more than 34 years of service. Born in Toledo, Ohio, he entered active duty in the United States Air Force after graduation from the U.S. Air Force Academy in 1978.  Mr. McMahon holds a Bachelor of Science degree from the United States Air Force Academy and a Master of Science degree in Maintenance Management from the Air Force Institute of Technology.
Currently, Mr. McMahon serves as an Operating Advisor to Liberty Hall Capital Partners, a private equity firm focused on the aerospace and defense sector; serves as a senior advisor to Systecon North America, the nation's premier modeling and simulation firm; serves as a consultant for the Institute for Defense Analysis; and sits on the Board of American Roll-On Roll-Off Carrier, the leading U.S.-flag Ro-Ro carrier.
The Honorable Beverly Seay
Southeast Regional Director, National Security Innovation Network
Bev is the Southeast Regional Director for the National Security Innovation Network (NSIN), a program office within the U.S. Department of Defense. In this role, she is leveraging talent through new partnerships with major universities and the venture community to drive national security innovation.
Bev is a former entrepreneurial modeling and simulation defense industry senior executive with global experience and a Fortune 500 track record in domestic and global business operations. She brings to NSIN strong university ties and industry collaboration expertise in start-ups, turnarounds, high growth, and acquisitions
Inducted into the National Center for Simulation Hall of Fame and selected every year as one of Florida's most influential business leaders by Florida Trend, Bev is a trustee emerita of the University of Central Florida (UCF) Board of Trustees and served as Chair from July 2019 through June 2021.  She is Chair of UCF's Research Foundation and past chair of the Deans' Industry Advisory Boards at the University of Central Florida (UCF) College of Engineering and Computer Science and the Georgia Tech College of Computing. In May 2023, Bev was inducted into the Georgia Tech College of Computing Hall of Fame. She is also Chair of the board of Association of Governing Boards of Universities and Colleges (AGB) (2022-present, member 2015-present).
As chair of the Florida Simulation Summit (2015-present), Bev works with the Orange County Mayor's office and the National Center for Simulation to increase awareness of Modeling and Simulation technologies and their applications in industries such as healthcare, entertainment, transportation, education, and defense.
In December 2020, Seay was recognized as i4 Business Magazine's 2020 Business Leader of the Year. In February 2021, she was recognized as Orlando Business Journal's Businesswoman of the Year. In November 2021, she was inducted into the Mid-Florida Business Hall of Fame. In 2020, Women in Defense presented her with the Service to the Flag Award.
Bev has a B.S. Mathematics and M.S. Computers, Information and Control Engineering from the University of Michigan.
Josh Altman

Josh Altman serves as the National Security Advisor to United States Senator Jon Ossoff (D-GA). He is Sen. Ossoff's principal policy advisor for defense, foreign affairs, homeland security, and veterans' affairs, and manages relevant legislative and oversight projects on behalf of the senator.
Prior to joining Sen. Ossoff's office, Josh earned a Master's degree in Public Policy from Harvard University's John F. Kennedy School of Government. While at Harvard, Josh worked at the Belfer Center for Science and International Affairs as a research assistant to Belfer Senior Fellow General (Ret.) Joseph Dunford, supporting General Dunford's chairmanship of the Afghanistan Study Group at the U.S. Institute of Peace. He also served as a teaching assistant to former Secretary of Defense Ash Carter, supporting Secretary Carter's courses on technology and public policy and leadership in the national security enterprise.
Josh previously served for five years as an infantry officer in the United States Army. He is a graduate of Officer Candidate School, Army Ranger School, and Jumpmaster School and deployed to Afghanistan with the 82nd Airborne Division. Prior to serving in the military, Josh worked for two years as a high school mathematics teacher with Teach for America. He earned his bachelor's degree in Economics from George Washington University. Josh grew up in Cherokee County, Georgia.
Dr. Joseph C. Richardson

Dr. Joseph C. Richardson currently serves as CEO of Axis Leadership, LLC and as a Certified Member of the John Maxwell Leadership Team. He provides speaking, coaching, training, workshops, and project management support to contribute to personal, leadership, and community development. He most recently served as the Vice President, Student Affairs at Valencia College in Orlando, Florida. In this position, he collaborated with vice presidents and campus presidents to develop, maintain, and assess the coordinated delivery of essential student services that led to positive student learning outcomes, including admissions, new student orientation, registration, financial aid, student records, advising, testing and assessment, counseling, student recruitment, enrollment management, Veterans affairs, student employment, student development, services to students with disabilities, and student conduct. Prior to this position, Dr. Richardson served as the Executive Director of Veteran Support at the Georgia Veterans Education Career Transition Resource (VECTR) Center as part of Central Georgia Technical College in Warner Robins, Georgia.