'More Innovation Than Ever Before' – Israeli Influencer Pushes back Against Doomsday Predictions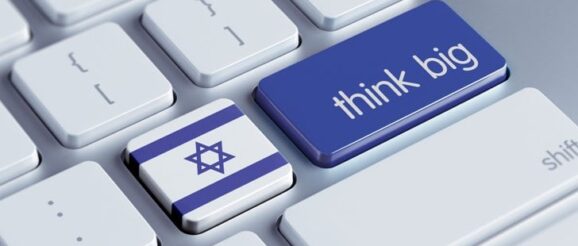 "The reality is that there is more innovation than ever before," says one of the leading voices in Israel's tech sphere .
By Terri Nir, United With Israel
A prominent Israeli tech influencer is pushing back against doomsday warnings from left-wing groups, saying that start-ups in the Jewish State are stronger than ever and that fears about the ecosystem collapsing are unfounded.
Hillel Fuld, who is one of the leading voices in Israel's tech sphere, told Ynet that claims that the judicial reform legislation will damage investors' willingness to fund local companies are overblown.
"The reality is that there is more innovation than ever before. There are more unicorns [start-ups valued at $1 billion or more] than before. Claims to the contrary are just not based in reality," Fuld told Ynet.
Fuld added that during a recent TV interview, he was asked to respond to reports "that investment money's going to dry up."
That question "was so surreal because only the day before I was attending the OurCrowd summit, a conference with two plus billion dollars sitting in the room, along with our finest from Jerusalem, and Tel Aviv on Herzliya along with the very biggest names in tech from the entire world."
He noted that "ironically, TLV Partners, who were so vocal about the dangers to the economy resulting from the reform, raised $250 million bang in the middle of the protests. Absurd."
But hysterical reports in the liberal press that the Israeli economy is collapsing could actually lead to investors pulling out of the country, Fuld said.
"I think this is the literal classic textbook definition of a self-fulfilling prophecy," he told Ynet.
"If we have people on the streets yelling that it's the end of the Israeli economy, and that investments will dry up and tech is going to crash, investors in America who are looking for stability, not volatility, are all listening and naturally considering pulling [out] their money."
In the meantime, Israel is continuing to lead the way when it comes to tech development and innovation, Fuld said, particularly when it comes to food and agriculture.
"People don't know this, but in absolute numbers, Israel's ecosystem is number two in the world after the United States for food tech," he said. "We have more food tech companies here than any other country in the world except the United States. Artificial foods, non-dairy milk products, redefined meat, etc."
According to Fuld, despite the chatter about an economic meltdown, the numbers show that Israeli high-tech is stronger than ever.
WE'RE PLANTING 7500 FRUIT TREES FOR 75 FRUITFUL YEARS!
CELEBRATE ISRAEL@75 – PLANT FRUIT TREES TODAY!
In honor of Israel's 75th anniversary, the year following shmita, we are proud to help Israeli farmers plant 7500 fruit trees throughout the Land. Order your fruit trees now. Dedicate them to a loved one!
"…I will ordain My blessing for you…"
(Leviticus 25:4,21)
The post first appeared on United with Israel.