N.B. Startup Weekend Takes On Innovation in Tourism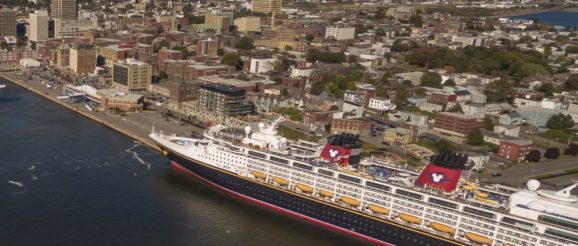 SAINT JOHN – The province's tourism department is teaming up with Startup Weekend New Brunswick in hopes of finding innovative ideas for the tourism industry.
Saint John will play host to New Brunswick Startup Weekend, taking place Nov. 16 to Nov. 18 at ConnexionWorks .
The event's theme is tourism and innovation. Kayla Johnson, a member of Startup Saint John, the group organizing the event, says the partnership with the tourism department came when they learned they were looking for opportunities to work with the startup community.
"Tourism New Brunswick were thinking about bringing on the startup community by creating their own event, but they didn't know that something like startup weekend existed, nor did they know that Startup Saint John was thinking of hosting one," says Johnson.
"The tourism side of the government and the startup ecosystem don't often cross paths. Now, this is a perfect opportunity where we have people on our committee helping us bridge that gap."
All startup weekends follow the same model. Any participant is welcome to pitch their startup idea and receive feedback from their peers. Teams form around the top ideas, which are determined by popular vote.
"One thing Tourism NB is going to do before the pitches is they are going to do a gap analysis to show everyone what's going on in New Brunswick so people can at least try to solve problems or find opportunities and can create something that not only Saint John, but New Brunswick can benefit from on the tourism perspective," says Johnson.
From there, the teams spend the next three days developing business models, market validation and designing everything you need to make a great pitch. Tourism New Brunswick will also be sending mentors to help the teams.
The weekend wraps up with presentations in front of local entrepreneurial leaders where they receive critical feedback and a winner is chosen. This year, the winner of the Saint John event will have the opportunity to pitch at a national competition for a grand prize. If they win that, the will move on to the international competition, hosted by TechStars.
New this year, the final pitch event on Sunday will be held at the Delta Marriott in the Trinity Room from 3 p.m. until 6 p.m.
"We're hoping that this one is a lot bigger. Last year we did the event in less time and we had 50 people attend."
The event is open to people all across New Brunswick. This year the goal is to have 80 attend the event. This includes everyone from high school students to retirees.
"We're looking to attract people who overall have a passion for entrepreneurship, whether it's in the tourism and/or innovation space," says Johnson. "These people can have ideas they want to launch from the beginning of the event to the end, or they can just be interested in jumping on an idea and going through the excitement of starting a business and jumping onto somebody else's idea."
Not many don't think about how tech and tourism can work together. Johnson says organizers hope the event will help show some people the opportunities in the sector.
"I think it's going to be interesting to see how people can blend maybe what they came here for, maybe they came in with a tech idea, but they see someone who is trying to solve a tourism idea but doesn't know the tech side," she says.
"We want to bring those people together so they can blend innovation and tourism so it's not just one or the other. We're giving people the opportunity to create their own story of how they blended tech and tourism."