NATO Innovation Week Hosted in Budapest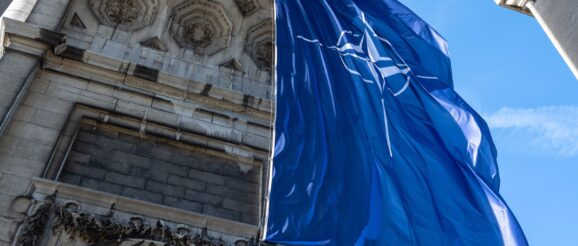 The top bodies of the North Atlantic Alliance's innovation ecosystem will meet in Budapest between September 18-22  as part of the NATO Innovation Week, the Ministry of Defense stated in a press release.
The ministry's statement quotes Imre Porkoláb,
Ministerial Commissioner for Defense Innovation
, as saying that Hungary's commitment to NATO is reflected in our founding membership of both the NATO Innovation Fund (NIF) and the Defense Innovation Accelerator for the North Atlantic (DIANA).
The Brigadier General, who is also the Vice-Chairman of NATO DIANA, pointed out that as a result of Hungary's active involvement, both organizations have chosen Budapest as the venue for their next meeting between 18-22 September 18-22, 2023. The Ministry of Defense, in cooperation with the Defense Innovation Research Institute Nonprofit Zrt. (VIKI), will organize the Innovation Week "on the margins of the meetings", with Minister of Defence Kristóf Szalay-Bobrovniczky as the chief patron.
Imre Porkoláb said that the challenges facing the defense sector include the fact that
"cutting-edge technology is no longer produced exclusively in the laboratories of large companies and the armed forces, but is the result of developments in the civil sector, in the corporate and academic worlds."
In Hungary, the VIKI's task is to map dual-use technologies and to link the Hungarian innovation ecosystem (companies, research institutes) and the Ministry of Defense, he said. He added that "international integration is also critical".
"That is why we need to join initiatives such as NATO NIF, a fund managing EUR 1 billion in venture capital investments, and NATO DIANA, a network of nearly 100 national innovation test centers,"
the Commissioner explained.
The two organizations share the goal of encouraging small and medium-sized enterprises and the quickest possible adaptation of cutting-edge technologies developed in the civil sector, thus accelerating defense innovation, he continued. According to him, this will contribute to guaranteeing the security of citizens and building a strong military force.

The ministry also underlined that, in addition to the official sessions, the Innovation Week would showcase the Hungarian innovation ecosystem to NATO member states. In addition, senior leaders of the organization will also meet a wider public, as they will share details on DIANA's strategy and the results of innovation challenges at the Brain Bar Future Festival on the theme "COLLECTIVE (IN)SECURITY – Can NATO survive in a world falling apart?".
Pro Patria Electronics Ltd. will supply ground surveillance radars to the UK Ministry of Defense.Continue reading
Via MTI, Featured Image:Facebook/Szijjártó Péter