New Brunswick Innovation Foundation, Opportunities NB inject $2-million top-up to Climate Impact Fund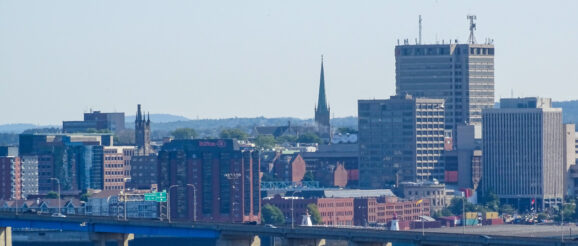 The New Brunswick Innovation Foundation (NBIF), an independent, private organization, is continuing its partnership with provincially backed economic development agency Opportunities NB (ONB) to invest $2 million into cleantech and climate mitigation projects as part of their joint Climate Impact Fund.
NBIF and ONB launched the Climate Impact Fund in with an initial investment of $1.5 million with the goal of growing the development and commercialization of new cleantech innovations in New Brunswick.
Funding for the NBIF and ONB's Climate Impact Fund was provided through the provincial government's Climate Change Fund, which is part of its broader five-year Climate Change Action Plan renewed last year.
The New Brunswick government is allocating $47 million into 73 cleantech projects this year.
 
 
This $2 million would represent the second top-up for the Climate Impact Fund from NBIF and ONB since their initial investment when the fund was created. Last year, the two organizations collectively contributed $1.8 million.
One of the projects that the Climate Impact Fund backs includes the development of advanced, low-emission vessel propulsion systems for ocean transport led by Dr. Andrew Gerber, which received $90,000 in grants.
Another recipient is Saint John, NB-based Victory Advanced Technologies, which previously received a $60,000 grant to assess the environmental impact of their electric motors used in cars and aerial vehicles. According to NBIF, this project has the potential to reduce the demand for precious metals, the extraction of which causes pollution to the water and soil.
NBIF said this new $2 million top-up builds off the success of the Climate Impact Fund over the last two years, where it also leveraged $3.9 million in federal and private-sector support.
The New Brunswick government revealed the list of projects receiving funding from its Climate Change Fund for this fiscal year in May, allocating a total of $47 million for 73 projects. Although the estimated cost for these projects is $57 million, New Brunswick's Department of Environment and Local Government said it expects under-expenditures over the course of the year, allowing the projects to be completed within the $47-million budget.
Featured image courtesy Unsplash.
The post New Brunswick Innovation Foundation, Opportunities NB inject $2-million top-up to Climate Impact Fund first appeared on BetaKit.