New UK Centre for Veterinary Vaccine Innovation and Manufacturing set to improve global animal health | The Pirbright Institute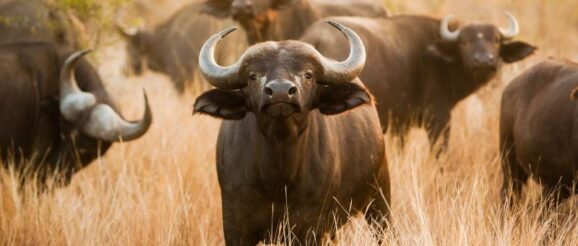 Posted: 1 March, 2023
A joint initiative between the Biotechnology and Biological Sciences Research Council (BBSRC), part of UK Research and Innovation (UKRI), the Foreign, Commonwealth and Development Office (FCDO) and the Bill & Melinda Gates Foundation will see the creation of a new centre at The Pirbright Institute designed to accelerate the development of animal vaccines to combat emerging and urgent infectious diseases.
The consequences of livestock disease can be catastrophic. As well as posing a very real risk to global food security and international trade, livestock disease also presents a significant threat to global human health due to its pandemic potential.
While the UK remains a world-leader in the early-stage development of vaccines for both human and veterinary medicine, globally we need to strengthen our collective capacity to translate scientific discoveries into solutions for the most challenging veterinary infectious diseases.
The new Centre for Veterinary Vaccine Innovation and Manufacturing (CVIM) will bridge the gaps between research and expertise in process development and manufacturing.
Although scientifically independent, the location of the new centre at The Pirbright Institute means it will be able to leverage the significant previous investments into Pirbright's high containment facilities for laboratory and animal studies and expertise in veterinary virology, immunology and vaccine development.
The collaborative investment by BBSRC, FCDO and the Bill & Melinda Gates Foundation, totalling almost £40m, promotes a 'one health' approach towards improving the health and wellbeing of animals and humans on a global scale.
And as well as strengthening the UK's own emergency response capacity and capability, it will bring about tangible health and economic benefits by focussing on diseases prevalent in low- and middle-income countries.
CVIM will achieve this by:
Professor Bryan Charleston, Director of The Pirbright Institute, said "There is a global unmet need to develop vaccines for livestock keepers to control disease in their animals. Preventing disease by vaccination will help secure food supplies and so improve human health and welfare. The new centre based at The Pirbright Institute will develop production processes for novel vaccines to accelerate commercial development."
Professor Charlotte Watts, Chief Scientific Adviser at the Foreign, Commonwealth and Development Office (FCDO), said "New vaccines play a vital role in protecting the poorest and most vulnerable farmers in developing countries from the risks they face from animal disease. And as we've seen in the last decade, diseases that originate in animals, like Covid-19, can quickly spread, posing a threat to all of us. That's why FCDO is proud to support the new centre for Veterinary Vaccine Innovation and Manufacturing with our partners at BBSRC and the Bill & Melinda Gates Foundation. The new centre will harness the best of UK science and innovation, and working with partners in Africa and Asia, fast-track the development of vital new livestock vaccines."
Professor Melanie Welham, Executive Chair of BBSRC, said "The UK has a long track record of national and international excellence and leadership in infectious disease research and innovation. And collaboration is key if we are to deliver a real step change in our ability to effectively tackle infectious disease. This latest investment with our partners at FCDO and the Bill & Melinda Gates Foundation demonstrates the true value of our international partnerships in addressing major challenges that have the potential to impact our global society."
Samuel Thevasagayam, Director of Livestock at the Bill & Melinda Gates Foundation, said "It's difficult if not impossible to address high rates of poverty and malnutrition in Africa and South Asia without a significant focus on the several hundred million people – many of them women – who depend on livestock for income and proper nutrition. We always have viewed livestock vaccines as a powerful tool for supporting their needs, and promoting global health, which is why we're excited to be part of a new effort to harness advances in vaccine science to confront zoonotic and neglected livestock diseases."