NFB restructures Creation and Innovation division. New structure aims to strengthen English and French programs, develop studios' local expertise and unique abilities, and establish a national vision and programming framework. – Canada.ca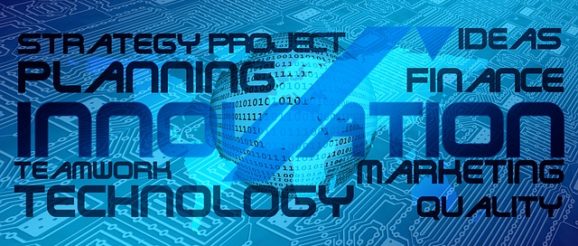 Montreal, December 5, 2019 – Claude Joli-Coeur, the Government Film Commissioner and Chairperson of the National Film Board of Canada (NFB), today announced the restructuring of the NFB's Creation and Innovation division. These changes are designed to strengthen the NFB's two main production areas, the English and French Programs, while emphasizing the unique character of each studio and establishing a national vision and programming framework.
STRENGTHENING THE TWO MAIN PRODUCTION AREAS: ENGLISH AND FRENCH PROGRAMS
o   All 11 NFB studios will be brought together under the umbrella of English Program and French Program, in order to better share expertise and best practices in documentary, auteur animation, and interactive and immersive production.
DEVELOPING STUDIOS' LOCAL EXPERTISE AND UNIQUE STRENGTHS
o   Direct and unmediated collaboration between executive producers from English and French Programs and the Director General, Creation and Innovation, a position that's currently vacant but will be filled in the next few months.
o   Strengthened decision-making abilities and greater power to executive producers.
o   Simplified decision-making and management processes.
ESTABLISHING A NATIONAL VISION AND PROGRAMMING FRAMEWORK
o   Establish a national vision and programming framework in order to ensure greater coherence in the slate of works produced by the NFB.
o   Focus on innovation and experimentation, audience engagement, and representation of a more diverse range of voices.
"This restructuring will build more bridges between our teams, allowing for more consistency and coherence in programming while better reflecting the country's linguistic duality."
– Claude Joli-Coeur, Government Film Commissioner and Chairperson of the National Film Board of Canada
– 30 –
About the NFB
The NFB is Canada's public producer of award-winning creative documentaries, auteur animation, interactive stories and participatory experiences. NFB producers are embedded in communities across the country, from St. John's to Vancouver, working with talented creators on innovative and socially relevant projects. The NFB is a leader in gender equity in film and digital media production, and is working to strengthen Indigenous-led production, guided by the recommendations of Canada's Truth and Reconciliation Commission. NFB productions have won over 7,000 awards, including 24 Canadian Screen Awards, 21 Webbys, 12 Oscars and more than 100 Genies. To access this award-winning content and discover the work of NFB creators, visit NFB.ca, download its apps for mobile devices or visit NFB Pause.