Nigeria's 'Publiseer' Emerges Finalist For The 4th AppsAfrica Innovation Awards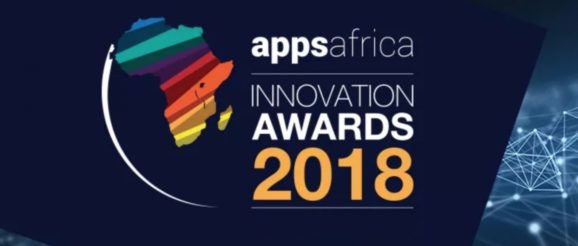 Share This Post!
The finalists for the 4th AppsAfrica Innovation Awards have been announced, with Nigeria's digital publishing company Publiseer emerging a finalist for the 'Media & Entertainment' category.
Happy to announce the finalists for #AppsAfrica Innovation Award Best Mobile News & Entertainment are OGLE Digital Media, @wearepubliseer@EventsEthiopia@KukuluGame@Vodacomhttps://t.co/pQ1Iv6g18m#mobilegaming#mobileentertainmentpic.twitter.com/lAqZcJ5fYB

— AppsAfrica (@AppsAfrica) October 10, 2018
The Awards celebrate the best in mobile and technology from across the African continent. The annual Awards attracted over 300 entries from 39 African countries, with solutions launched across all 54 African markets by startups, established ventures, and corporates.
A majority of the entries were received from Nigeria, South Africa, and Kenya, with entries from smaller African markets like Malawi, Sao Tome & Principe, Mauritania, and Liberia, demonstrating the growth of innovation across Africa.
Other finalists for the awards are Farmcrowdy (AgriTech category), Flutterwave (Changing Africa category), Paylater (FinTech category) and ScholarX (Social Impact category).
Applications for the 14 categories were assessed and judged by an independent panel of industry experts including media, investors, and leaders from the tech ecosystem. Supported by Uber, JET8, Syntonic and Mobile Monday South Africa (MOMO).
The Awards provide winners with industry recognition, global publicity, and networking with over 300 industry peers at the Awards party in Cape Town on November 12th, where the winners will be announced on the eve of AfricaCom. Category winners will also be invited to Africa Tech Summit Kigali 2019 to join over 400 technology leaders from across Africa.
Many young and budding authors and musical artists in Africa live on a dollar per day, just as in any third world nation, and thus can't afford to publish their creative works by paying for the publishing process. These breathtaking works remain undiscovered for years, and the talents of these exceptionally talented authors and artists are put to waste because they don't have the money to pay for publishing.
This is the reason Publiseer was created; to publish these beautiful works for free, generating revenue for these writers and musicians, and for Publiseer as well. Publiseer helps unpublished writers and unsigned musical artists from low-income families in Africa, get discovered and earn a living from their creative works. Publiseer distributes and monetizes books, audiobooks, songs and music videos of independent African writers and musicians across over 400 digital stores in 100 countries, at no charge, with just a single click.
Read also: Google Welcomes Publiseer
Share This Post!