NTU Singapore to strengthen partnership with India in technology, innovation & entrepreneurship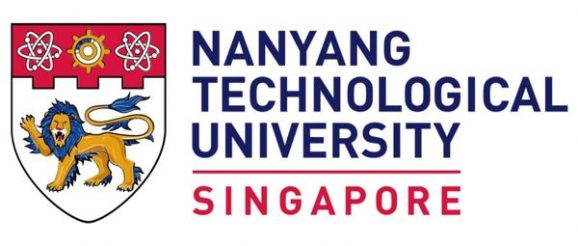 The recently held Singapore-India Dialogue session hosted by Nanyang Technological University (NTU) Singapore, to foster collaborations in technology, innovation, and entrepreneurship.
Held at The Leela Palace Hotel, Bengaluru, the session aimed to strengthen and build upon NTU Singapore's existing partnerships with top universities and research institutes in India forged during Indian Prime Minister (PM) Narendra Modi's visit to NTU in 2018.
According to an official statement, the NTU Singapore-India Dialogue focused on issues such as the transformation of education, research, and innovation in a post-pandemic world, and provisions for Singapore and India to further strengthen the collaboration in the area of technopreneurship.
Over 200 dignitaries, including prominent business and political figures, academics, and distinguished alumni, attended the event. Notable speakers at the NTU Singapore-India Dialogue were Shekhar Kapur, Oscar-nominated film director and Chairman of the Indian Film & Television Institute; and S Somnath, Chairman of the Indian Space and Research Organisation (ISRO).
Sharing his views, Subra Suresh, Professor, President, NTU Singapore, said, "The NTU Singapore-India partnership dialogue in Bengaluru seeks to encourage the exchange of ideas that would potentially lead to multi-disciplinary and multi-sector collaborations in education, research, and translation of scientific discoveries to practice. The NTU leadership team looks forward to exploring opportunities to work closely with academic collaborators, Indian industry partners, and entrepreneurs in areas and activities that are aligned with the NTU 2025 Strategic Plan."
Moreover, the statement claims that during the visit of PM Modi in 2018, NTU signed five agreements to strengthen academic and industry partnerships with the Indian Institute of Science, Bangalore for Research Attachment and Joint Supervision opportunities; IIT Bombay, and IIT Madras for joint Ph.D. programmes.
Additionally, NTU has academic collaborations with the Indian Institute of Space Science and Technology for joint satellite projects along with the National Institution for Transforming India (NITI Aayog) to leverage NTU's excellence in fields such as artificial intelligence (AI), machine learning (ML) and big data analytics, it added.
Commenting on the collaboration, Hemang Jani, Secretary, Capacity Building Mission, Government of India said, "In India, we look forward to exploring partnering with NTU to share their best practices for upgrading the technology, innovation, and entrepreneurship training of the Indian civil service."
The dialogue session also saw the participation of prominent figures with links to the university, including representatives from NTU partners, Govindan Rangarajan, Director of the Indian Institute of Science, and Professor Rishikesa T. Krishnan, Director of IIM Bangalore.
The NTU Singapore-India Dialogue provided an opportunity for NTU to reconnect with its alumni community, which consists of more than 275,600 former students from more than 160 nations. Vinod Kannan, CEO of Vistara, Suman Mishra, CEO of Mahindra Electric Mobility, and Ajit Mohan, VP & Managing Director of India-Meta were among the NTU alumni in India who attended or spoke at the session. Besides, there are more than 7,800 NTU alumni in India.
In addition to the dialogue session, the NTU Singapore Graduate Programme Recruitment Roadshow was held, with information sessions on NTU's graduate programmes. According to the QS World University Rankings 2022, NTU Singapore is ranked among the top 20 universities in the world.