October in Africa: Egypt stifles tech innovation, Google gets busy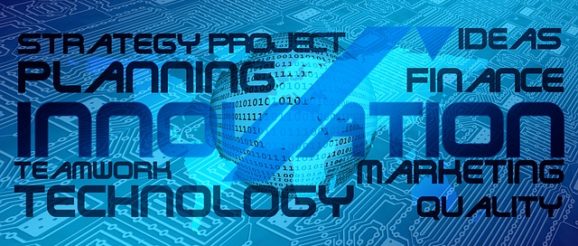 The Egyptian government has had a busy time of late, shutting down taxi app mergers, taxing e-commerce platforms, and enforcing digital media regulation laws.
Rumors have been swirling that Uber and regional equivalent Careem might be set to merge in Egypt, but it's not going to happen. That's because regulators have insisted they would fine each of the parties involved $28 million USD if it went ahead.
Blockchain and cryptocurrency news minus the bullshit.
Visit Hard Fork.
Meanwhile, Egypt's ministry of finance has announced it now requires e-commerce companies to charge VAT of 14 percent, just like ordinary stores, while the country has also started enforcing a law that requires online publications to pay license fees.
In slightly more productive news from the North African country, which has a rapidly developing tech scene, smartphone manufacturer Silicon Industries Corporation (SICO) is heading into other African countries, and intends to expand to the likes of Kenya, Morocco, South Africa, and Nigeria by next year.
Google in Africa
October was awash with Google activity in Africa, with the company holding its first Google for Kenya event and promising a host of new products and services. It will train 100,000 Kenyan farmers in digital skills, and has launched a dedicated travel mode for motorcycles. Street View has also launched in the East African nation.
Elsewhere, the company will also grant 10,000 African developers four months of access to Android and Mobile web courses, the first part of its goal of training 100,000 developers across the region.
Facebook also had an active month, launching its third-party fact checking initiative in Kenya, Nigeria, and South Africa. Facebook is looking to rope in more African countries in its bid to combat fake news. Other countries are set to follow.
Uber may have had any Egyptian merger chances shot down, but other taxi apps fared better. Taxify expanded its operations in South Africa, launching in Polokwane and East London, while Zimbabwean mobile operator Econet launched its own ride-hailing service, Vaya Lift.
Internet, no internet
People keep giving Africans the internet and people keep taking it away. Local connectivity received a couple of major boosts over the last month, with Amazon Web Services announcing it will open data centers in South Africa in the first half of last year.
Meanwhile, global web and performance firm Cloudfare made Lagos the 155th city across the world where it is active, saying it had already secured connections to local subsea cable operators and local internet exchanges.
Governments, however, remain committed to taking away any gains. Zimbabwe became the latest country to hit mobile money users with taxes, while Chad became the latest country accused of throttling the the internet. There was at least some good news, from Malawi, where the government is apparently working on a law requiring all businesses to offer at least one free digital payment channel.
Fintech led the way for tech funding over the course of the month, with standout rounds for trade and investment platform Orbitt and micro-loans company Tala, which secured investment from PayPal. A host of Nigerian fintechs raised finance, like Flutterwave, Riby, Thank U Cash, and Accounteer, as did South African insurtech platforms Click2Sure and Simply, solar leasing marketplace Sun Exchange and crowdfunding platform Uprise.Africa.
Also on the fundraising trail was South Africa's Instant Property, Nigerian logistics startup Parcel-it, Egyptian companies HitchHiker and iCommunity, and Namibia's PEBL. And that was October.
This post is part of our contributor series. The views expressed are the author's own and not necessarily shared by TNW.
Read next: Netflix to release its Oscar contenders in theaters before streaming
GoogleTechDigital mediaUberCompanyNewsSmartphoneKenyaAfricaGoogleAndroidFacebookEgyptiansBusiness operationsLondonService (economics)Amazon Web ServicesBusinessDigital dataNigerians