Ola to launch a $500 Mn battery innovation centre in Bengaluru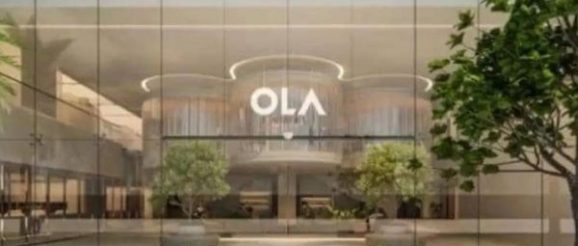 Bhavish Aggarwal, the Founder and CEO of Ola Electric, has said that $500 Mn (about INR 4,000 Cr) would be invested in setting up and opening one of the world's largest state-of-the-art Battery Innovation Centre (BIC) in Bengaluru.
Aggarwal mentioned that the BIC will be among the biggest centres in the world and most advanced cell R&D facilities.
Aggarwal in a tweet said, "Sharing something I'm personally very passionate about! Building a state-of-the-art Battery Innovation Center (BIC) in Bangalore".
"500+ engineers & PhDs, $500mn investment. Will be up & running next month! Electric mobility is a high-growth sector that is R&D intensive. Ola's BIC in Bangalore will be the cornerstone for core cell tech development and battery innovation out of India for the world," Aggarwal noted.
He further added that BIC will house cutting-edge labs and high-tech tools for battery innovation and will fuel India's progress toward becoming a hub for electric vehicles on a global scale.
According to the company, the R&D centre will hire top talent from around the world, including 500 PhDs and engineers, who will be supported by an additional team of 1,000 researchers in India and numerous other global centres.
According to Aggarwal, electric mobility is a high-growth sector that is R&D intensive. In a statement, the company said the BIC will be having more than 165 unique and cutting-edge lab equipment to cover all areas of cell-related research and development.
The statement further mentioned that all form factors including cylindrical, pouch, coin, and prismatic cells can be produced and developed in the centre.
BIC will be able to create complete packages of battery pack design, fabrication and testing all under one roof.
To create new battery materials, BIC will also be fully equipped with inbuilt production capabilities of mg to kg scale of anode and cathode material; an integrated facility for molecular dynamics simulation and nano-scale analysis, and an in-house crystal structure analysis.
The company recently launched the NMC 2170, its first Li-ion cell. Ola will start mass producing its own products by the following year.
Under the ACC PLI scheme, the government granted the company 20 GWh capacity for the purpose of supporting the development of advanced cells in India.
Further, Ola is now establishing a state-of-the-art cell manufacturing facility with an initial capacity of up to 20 GWh in order to localise the most important step in the EV value chain.
SoftBank Group-backed Ola Electric is also in talks with numerous worldwide suppliers to establish a battery cell manufacturing plant in India with a capacity of up to 50-gigawatt hours.
Along with the 50 Gwh battery plant, the company intends to invest in businesses that have cutting-edge cell and battery technologies as part of its larger push toward electrification.