Pass Research And Innovation Bill | Politics | Peacefmonline.com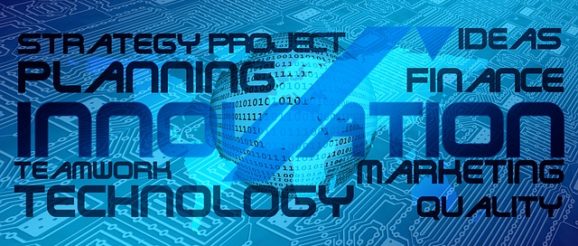 The Director of the West African Centre for Cell Biology and Infectious Pathogens, Professor Godwin Akanzuwine Awandare, has called for the passing into law of the Research and Innovation bill.
He noted that the bill, which had been on the floor of parliament for three years, had slowed the country's efforts at speeding its research and innovation agenda and needed to be passed urgently.
Awards
Prof. Awandare was speaking at the University of Cape Coast's fifth annual Research Awards and Grants ceremony in Cape Coast.
The ceremony was to give out GH¢600,000 in grants to faculty members and other institution members to support research work.
Forty-five research proposals by 31 research teams and 14 individual researchers from various facilities received grants ranging from GH¢3,000 to GH¢50,000.
The awards, instituted under the Directorate of Research, Innovation and Consultancy (DRIC) of the UCC and the office of the Vice Chancellor is to motivate and inspire more research work at the university.
Prof. Awandare said Africa and in particular Ghana's inability to contribute to research on the global front was due to weak resource infrastructure and inadequate funding, saying that also needed urgent attention.
He said the Research and Innovation Bill would help establish a fund that would provide financial support to national research in tertiary and key research institutions.
Women in Research
On women's involvement in research, Prof. Awandare noted that women's involvement in research was key to national growth and development, adding that the provision of an enabling environment for women would be a step forward for the nation.
"If you have a research environment that does not accommodate women, you are working at half speed," he noted.
The Director of DRIC, Professor Ato Armah, in his address, explained that the DRIC had taken keen interest in projects that had high social impacts this year, hence the ceremony.
"The university is very much interested in fostering cross-disciplinary projects", he emphasised, adding that the research department had expanded this year's ceremony to include other administrative members of the university."
The Vice Chancellor of the university, Prof. Nyarko-Boampong, for his part, re-echoed the critical role universities had to play in the development of every nation through the training of human resource, cutting-edge research, and provision of community service.
In particular, he stated that the creation of knowledge and its dissemination were crucial for providing evidence-based innovative solutions, to societal developmental challenges.
Commitment
He said universities and researchers in Africa were best placed, to lead in the identification of their own developmental needs and conduct of pertinent research on social and developmental challenges, which would inform local, national and regional policy decision making and advance the course of humanity in general.
Prof. Nyarko-Boampong noted that the institution of the Best Researcher Awards (BRA) and Research Support Grants (RSG) in 2016, by the university was to encourage research excellence and innovation, saying the awards demonstrated the university's commitment to providing resources and support to promote excellence and ensure the university's societal relevance.
Dr Michael Osei Adu, Professor Kwame Adjei Frimpong and Dr Issaku Adam received the Best Evolving Researchers awards.
Disclaimer

:

Opinions expressed here are those of the writers and do not reflect those of Peacefmonline.com. Peacefmonline.com accepts no responsibility legal or otherwise for their accuracy of content. Please report any inappropriate content to us, and we will evaluate it as a matter of priority.