Peace Direct Awards 2020 for Innovation in Local Peacebuilding | Opportunity Desk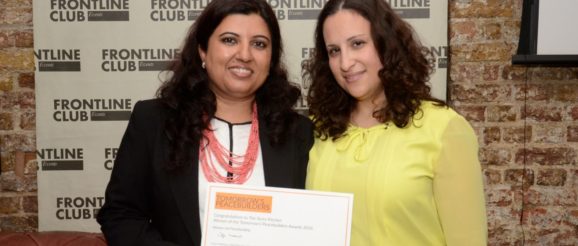 Deadline: April 27, 2020
Applications for the Peace Direct Awards 2020 are now open. The Peace Direct Awards, formerly the Tomorrow's Peacebuilders Awards, recognize innovation in local peacebuilding. The annual awards honor organizations that are trying different peacebuilding approaches or new organizations doing peacebuilding where it hasn't been done previously.
Peace Direct launched its annual awards in 2013. The winners receive global recognition and a cash prize to contribute toward their work. Hundreds of organizations apply each year. The recipients have worked with ex-child soldiers in Uganda, young Israelis and Palestinians, villagers hit by drug wars in Colombia, tribal groups in Papua New Guinea and more.
Prizes
These are global awards so there is no geographical restriction on applications. In order to be eligible to enter, you must:
Application
In order to enter, you will need to complete an application form. There are two stages to the application process. During the first stage you will be asked to provide basic information about your organisation, peacebuilding activities, and ambitions. A selection of organisations will progress to the next stage where they will be asked to provide additional information.