Peace through science, technology and innovation | Nadav Tamir | The Blogs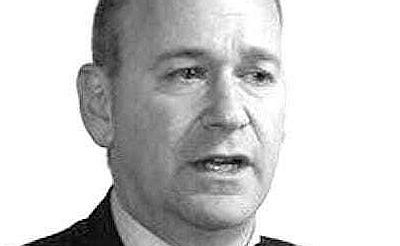 David Fernandez Puyana, Ambassador and Permanent Observer of the University for Peace to the UN Office in Geneva
Israel has the highest concentration of start-ups per capita worldwide, with more than one start-up for every two thousand people. Israel is ranked third out of 138 countries in the World Economic Forum Innovation Rating, boasting a long list of innovations. Science and technology in Israel is one of the country's most developed sectors. The election of Professor Eliezer Rabinovici from Israel as the 24th President of the European Organization for Nuclear Research (CERN) is a clear message, among others, on this path.
Other important countries in the region have also continued this flourishing trend. Both Bahrain and the United Arab Emirates (UAE) has invested widely in developing a first-class IT infrastructure, thus contributing to science and technology-based innovations. Alongside Israel, they are among the most recognized in the region. Today, both Bahrain and UAE continue their growth trajectory, deploying modern technologies through innovation and science.
Science and technology have an important component in the potential to promote peace. Professor Albert Einstein said in 1922 that science responds to pacifist aims because of the universal nature of his subject and his dependence on international cooperation. For this reason, States should take steps to promote and enable scientific researchers to participate in the "international scientific and technological community", especially through facilitating their travel in and out of their territory.
In 2020, the United Nations Committee on Economic, Social and Cultural Rights (CESCR) adopted the General Comments N. 25 on science and economic, social and cultural rights by which it states that "the Universal Declaration of Human Rights refers to "scientific advancement" and the Covenant refers to "scientific progress" …  development of science in the service of peace and human rights should be prioritized by States over other uses".
Unequal access between men and women to science implies double discrimination. First, women have the right to participate in scientific research on an equal footing with men. Second, as women are underrepresented in scientific research, it is very common that scientific research and new technologies are not sensitive to the particularities and needs of women.
In order to fill this setback, it should be recalled that the Israeli Pavilion at Expo 2020 Dubai hosted two special events on Women, Peace and Security on 9 and 10 February 2022. Both events were initiated and organized by the Ministry of Foreign Affairs of Israel and co-sponsored the Swedish Ministry for Foreign Affairs and the Swedish Pavilion, the University for Peace and the Israel-UAE Business Council.
Ambassador Aviva Raz Shechter, the Special Envoy for Women, Peace and Security of Israel led the Israeli delegation of six outstanding women in the field of science, technology, innovation and diplomacy, to share their experience, expertise and best practices in promoting young women's participation in these fields.
In his statement delivered to the Peace Nobel Prize in 1994, Shimon Peres stated that science must be learned; it cannot be conquered. An army that can occupy knowledge has yet to be built. He also added that "Science, technology, and information are – for better or worse – universal. They are universally available. Their availability is not contingent on the color of skin or the place of birth. Past distinctions between West and East, North and South, have lost their importance". This is the spirit and objective of the Peres Center for Peace and Innovation established in the city of Tel-Aviv-Jaffa in 1996.
In August 2020 it was announced the Abraham Accords, which normalized diplomatic relations between the UAE, Bahrain and Israel. The United Nations Secretary General Antonio Guterres applauded this initiative as an opportunity for advancing in the peace agenda. This historic accord not only strengthen their relationships and cooperation in the field of technology, science and innovation, but also put a stone in the endless aspiration of peace in the Middle East since the birth of Israel in 1948.
Scientific and technological progress could be used to promote peace but they can't make political peace redundant. The normalization process in the region which is happening due to the desire of some Arab counties to cooperate with Israel economically can be leveraged to bring about political horizon to the Israeli Palestinian conflict. The concept of using the normalization as a by-pass to a solution of the Israeli – Palestinian conflict is an illusion. However, Israel might utilize its status as a "Start up Nation" in order to escape the predicament of the ongoing conflict.
Without a solution to the Israeli Palestinian conflict, peace will not be complete and the new regional context can help to solve it and to implement the vision of Shimon Peres of a "New Middle East" that is based on cooperation rather the animosity.