Peptide Synthesis Market – Significant Research And Innovation Targeted Towards The Development Of Peptide Therapeutics Is Set To Boost The Market Growth | Grand View Research, Inc.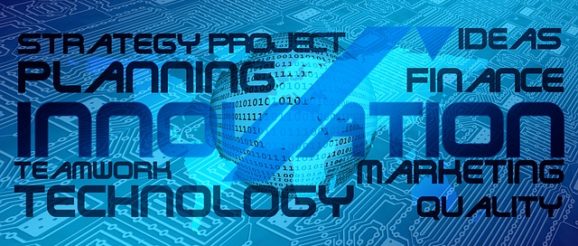 Grand View Research, Inc. – Market Research And Consulting.
The continued investment in the development of novel pharmaceutical products is expected to act as a major driver for the growth of the peptide synthesis market in the coming years, as per a study by Grand View Research. Furthermore, the advent of the COVID-19 pandemic has also offered an opportunity for researchers to showcase the importance of peptides in mitigating the virus.
The global peptide synthesis market size is expected to reach USD 1,011.99 million by 2026, according to a report by Grand View Research, Inc. The industry is projected to advance at a notable CAGR of 13.0% over the forecast period. Peptide synthesis is an organic chemistry concept, wherein peptides are synthesized chemically through condensation reaction of the carboxyl group of one amino acid to another amino group. Peptides find widespread utilization in the development and designing of novel vaccines, drugs, and enzymes. Significant research and innovation targeted towards the development of peptide therapeutics is set to boost the market growth in the near future. Additionally, increasing advancements in the peptide synthesis technologies is expected to offer profitable opportunities for the companies operating in the market. There has been a surging demand for custom peptide synthesis in recent years, which has opened avenues for the growth of several companies operating in this area.
The suppliers are expanding their production capacity to match the increasing demand for high quality peptides across research and therapeutic fields, which has aided the growth of the peptide synthesis market. Rising focus of pharmaceutical companies towards the development of novel biologics and shifting the peptide drugs from the pipeline stage to commercial scale has further strengthened the industry growth. Growing number of research activities in the area of exploration of the potential of high-quality peptides and peptide libraries in vaccine development and biomarker discovery has acted as a growth driver. Moreover, introduction of modified peptides (GMP peptides) that possess enhanced stability and pharmacokinetic properties is expected to maintain an accelerated market growth over the forecast period. The significant increase in the size of the patient pool suffering from cardiovascular and metabolic diseases has expedited the development of the peptide therapeutics space in recent years 
Peptide Synthesis Market Report Highlights
• Peptide molecules have gained immense traction in the healthcare as well as the nutrition industry, with several technological advancements having been brought about to perform the desired peptide production/synthesis
•Liquid phase peptide synthesis (LPPS) technology dominated the peptide synthesis market in 2018 and is expected to continue this dominance throughout the forecast period, with the technology being extensively used for developing shorter peptide sequences and large volumes
•Therapeutic peptide synthesis accounted for the largest share in the market in 2018 and is anticipated to maintain its dominance throughout the forecast period, with synthesized peptides being utilized in cancer treatment
•North America accounted for the highest revenue share in 2018 in the peptide synthesis market, and its dominance is cemented by the presence of skilled professionals along with a strong network of peptide synthesis manufacturers
•Some of the key market participants are Genscript Biotech, Merck, Bachem Holdings, Biotage, CEM Corporation, Thermo Fisher, and Novo Nordisk among others. Besides mergers and acquisitions, R&D and new product development have characterized the industry growth in recent years
•Scientists at the Imperial College London have devised a novel method of synthesizing peptides that could improve the efficiency of the drug manufacturing processes. The technique, known as PEPSTAR, has been touted to be a more flexible platform as compared to the conventional solid phase method
•The outbreak of the COVID-19 pandemic globally has led to extensive researches by organizations to find an effective cure; a study published in the journal 'PLOSOne' stated that peptides could offer an effective solution to prevent SARS-CoV-2-ACE2 binding, which has become the primary target of antiviral strategies
For Requesting a Sample Copy of This Report, Please Visit @ https://www.grandviewresearch.com/industry-analysis/peptide-synthesis-market/request/rs1
Peptide Synthesis Market Segmentation
Grand View Research has segmented the global peptide synthesis market on the basis of product, technology, application, end-use, and region:
Peptide Synthesis Product Outlook (Revenue, USD Million, 2014 – 2026)
    • Equipment
        • Peptide Synthesizers
        • Lyophilizers
        • Chromatography Equipment
        • Others    
    • Reagents & Consumables
    • Other
Peptide Synthesis Technology Outlook (Revenue, USD Million, 2014 – 2026)
    • Solid Phase Peptide Synthesis (SPPS)
    • Liquid Phase Peptide Synthesis (LPPS)
    • Hybrid Technology
Peptide Synthesis Application Outlook (Revenue, USD Million, 2014 – 2026)
    • Therapeutics
        • Cancer
        • Metabolic
        • Cardiovascular Disorder
        • Respiratory
        • GIT (Gastrointestinal Disorders)
        • Infectious Diseases
        • Pain
        • Dermatology
        • CNS
        • Renal
        • Others
    • Diagnosis
    • Research
Peptide Synthesis End-use Outlook (Revenue, USD Million, 2014 – 2026)
    • Pharmaceutical & Biotechnology Companies
    • Contract Development & Manufacturing Organization/Contract Research Organization
    • Academic & Research Institutes
Regional Outlook (Volume, Kilo Tons; Revenue, USD Million; 2014 – 2025)
    • North America
        • The U.S.
        • Canada
    • Europe
        • Germany
        • The U.K.
        • Italy
        • France
    • Asia Pacific
        • China
        • India
        • Japan
        • Australia
    • Latin America
        • Brazil
        • Mexico
    • Middle East & Africa
        • Saudi Arabia
        • South Africa
Speak to Analyst @ https://www.grandviewresearch.com/inquiry/6667/ibb
Oligonucleotide Synthesis Market Size, Share & Trends Analysis Report By End Use, By Product (Column-based, Array-based, Services), By Application (PCR Primer, FISH), And Segment Forecasts, 2018 – 2025
Protein Detection and Quantification Market Size, Share and Trends Analysis Report By Technology (Immunological Methods, Chromatography, Mass Spectrometry), By Products, By Applications, By End-use, And Segment Forecasts, 2018 – 2025
About Grand View Research
Grand View Research is an India & U.S. based market research and consulting company headquartered in San Francisco, which offers syndicated research reports, customized research reports, and consulting services. The company's rich database includes in-depth analysis across a range of industries including chemicals, materials, energy, healthcare, and technology, among others.
Media Contact
Company Name: Grand View Research, Inc.
Contact Person: Sherry James, Corporate Sales Specialist – U.S.A.
Email: Send Email
Phone: 1888202951
Address:Grand View Research, Inc. 201 Spear Street 1100 San Francisco, CA 94105, United States
City: San Francisco
State: California
Country: United States
Website: https://www.grandviewresearch.com/industry-analysis/peptide-synthesis-market