Peter Popovics – Innovation Consultant | Innovation 360 | Home Of Innovation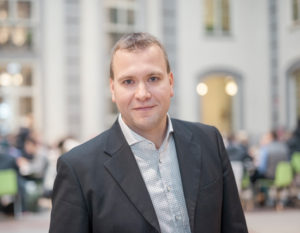 Telephone: +0800 123 4567
Based in Stockholm, Sweden and Budapest, Hungary
Background
Peter is a researcher, practitioner and consultant in innovation management strategies and a senior expert in business development and operations management.
He is currently working on his PhD at the Department of Management and Organization and the European Institute of Japanese Studies at the Stockholm School of Economics (SSE). His research focuses on innovation management frameworks and the handling of innovation failure at technology-intensive start-ups and mature firms with the ultimate goal of increasing their innovation capability and performance. He considers himself a "cross-pollinator", engaging the corporate sector, academia – especially students – and public and private R&D centers to work together on social and technological challenges that will shape our future. Having lived in Japan for 10 years and being fluent in Japanese, he also consults established and start-up companies on Japanese market-entry.
Prior to his PhD studies, Peter spent 10 years in the private sector, most recently as Global Business Field Manager and Business Stream Director at a German multinational technical service provider, based out of Japan, Germany and Hungary and as Sales and Marketing Operations Director at an R&D 100 award-winning biotech company.
Areas of expertise
Innovation Management Systems
Innovation Performance Assessment
Operations Management and Entrepreneurship
R&D and Technology Management
Start-ups and Venture Capital
Sustainability and Renewable Energy
Education
PhD in Business Administration (in progress), Stockholm School of Economics, Sweden
Master in Sustainable Energy and Environmental Engineering, Osaka University, Japan
Bachelor of Economics, Osaka University, Japan
Contact
Posted on by Magnus Penker