Phl moves up in innovation list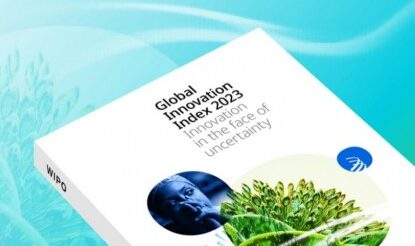 The Philippines has improved three spots higher to 56th out of 132 countries in the 2023 Global Innovation Index.
The index shows the Philippines ranked highest in business sophistication at 38th, followed by knowledge and technology outputs at 46th, and market sophistication at 55th.
However, the country placed lowest in human capital and research at 88th, followed by infrastructure at 86th, and institutions at 79th.
For four years now, the Philippines has remained in the lower spots for innovation input which refers to the creation of a conducive environment for innovations. This aspect includes government policies, financial aid to entrepreneurs, research projects, and training for the labor force.
The Philippines placed 69th in innovation inputs this year, compared to 76th in 2022, 72nd in 2021 and 70th in 2020.
In contrast, the country has ranked among the higher spots for innovation output which refers to the number of patents, firms in the technology industry, technology exports and intellectual property receipts, and levels of labor productivity.
Slide in outputs

For innovation outputs, the Philippines placed 52nd this year, compared to 51st in 2022, 40th in 2021 and 41st in 2020.
Science and Technology Secretary Renato Solidum Jr. vowed to continue creating and maximizing innovation projects to boost the Philippine economy.
"The DoST shall remain focused on driving the country's science, technology, and innovation-driven economic development by continuously investing in programs and projects that can advance the country's productivity and competitiveness in the global knowledge economy," he said.
"Our good performance in innovation outputs compared to innovation inputs is reflective of our country's ability to translate our innovation investments," Solidum added.
DoST's programs include Small Enterprise Technology Upgrading Program and the Community Empowerment thru Science and Technology, and Balik-Scientist Program, among others.
Balik-scientists

Science and Technology Undersecretary Leah Buendia told the Daily Tribune the government has attracted 625 balik-scientists back to the Philippines and aims to increase collaborations with this group by 10 percent each year.
She said 230 of them are dedicated to advancing technologies in Philippine agriculture, forestry and natural resources.
This year, the DoST aims to organize 101 collaborations with balik-scientists knowledgeable in other sectors including health, industrials, energy and emerging industries.
The 2023 Global Innovation Index was published by the World Intellectual Property Organization of the United Nations.
The post Phl moves up in innovation list appeared first on Daily Tribune.