PNW officials say innovation center key partner in Midwest Hydrogen Hub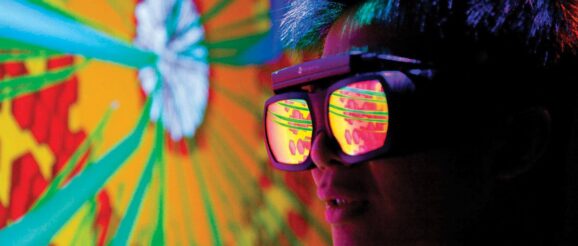 Officials at Purdue University Northwest said the Center for Innovation through Visualization and Simulation will be an integral partner in the development of the Midwest Hydrogen Hub.
President Joe Biden announced the initiative Oct. 13 that directs $7 billion from the bipartisan infrastructure law to build seven regional hydrogen power hubs in 16 states. Indiana is included in the Midwest directive.
"We at PNW are extremely proud to be part of this ground-breaking initiative that will improve the quality of life for communities throughout Northwest Indiana, the Midwest and the country," said Purdue Northwest Chancellor Thomas Keon in a press release. "This will also provide economic opportunities through new applications of technology that will create jobs and industrial innovations."
On Oct. 11, the U.S. Department of Energy awarded the the center almost $10 million in support of decarbonization research and development, particularly in the steel industry, according to a press release.
"The longtime efforts by CIVS, led by Dr. Chenn Zhou, to support decarbonization while improving steelmaking and other industrial processes, will continue to accelerate through the research led by CIVS faculty and students," Keon said.
Zhou, who is the NIPSCO Distinguished Professor of Engineering Simulation at PNW and founding director of CIVS, said the collaboration between industry, government, research facilities and universities helped lead to the funding of the Midwest Hydrogen Hub.
"This project is projected to create thousands of jobs, improve air quality and advance regional and national sustainability goals," Zhou said. "This furthers the wide-ranging impact of CIVS in developing innovative solutions for industry."
Purdue University President Mung Chiang said the university had a good week.
"This is the third exciting news in one week for Purdue University Northwest: the only university from Indiana in the IN-IL-MI tristate win of a Hydrogen Hub, up to $1 billion for the Region," Chiang said in the release. "Purdue is excited to be part of the effort by Gov. (Eric) Holcomb since a year ago and now a national leader in hydrogen tech. As Indiana's land grant university, Purdue has been working with our state's Applied Research Institute this year to bring two national wins to our state so far this season: DOD Microelectronic Commons Hub and DOE Hydrogen Hub."
Caption: Purdue University Northwest, through its Center for Innovation through Visualization and Simulation, is a major partner from Indiana in an alliance awarded up to $1 billion in funding to develop a regional clean hydrogen production and distribution hub in the Midwest, as announced by President Biden on Oct. 13. (Provided by PNW)
The post PNW officials say innovation center key partner in Midwest Hydrogen Hub appeared first on Northwest Indiana Business Magazine.