Prioritizing Technology Can Spur Innovation and Build Community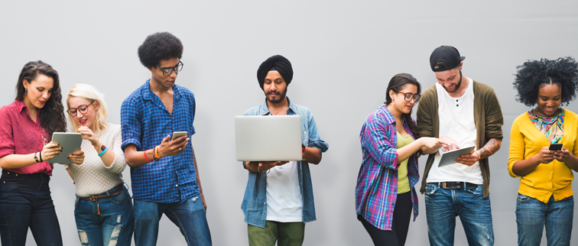 When it comes to sustainable, competitive strategies for business technology, organizations that achieve the greatest success have one thing in common. They don't just passively rely on today's technology, which may become obsolete tomorrow. Instead, their leaders look ahead. They continue to research and invest in new technology that can innovate, automate and invigorate every facet of their business, from the employee experience to developing new products and services to delivering stellar customer service. With $9.41 billion invested in global work tech during the first six months of 2022, and 2023 to "go crazy" in this area (Josh Bersin's words), here are a few ideas to help you leverage technology and set your organization up for success. 
Make Smart Investments
Last year, Forbes suggested a list of technology investments including cloud cost optimization, integrated software delivery platforms, business applications that protect assets and people, resilient operational infrastructure, distributed data platforms and more. HRExecutive.com reported data from WorkTech showing how global HR technology capital investments would outperform the rest of the market through the first half of 2022. So, while the rest of the market is sluggish, HR tech continues to thrive. Why? Because employee engagement tools enable collaboration across the whole enterprise and create a deep alignment between tech and modern work and leadership practices.
Tech solutions that balance the needs and expectations of the modern workforce with employers' needs, create value. Tools that address these two priorities simultaneously satisfy employees' demands for an inspiring, fair and respectful company culture and employee experience. And because we know a positive employee experience and high employee engagement leads to employee retention, better productivity and profitability, the ROI business leaders see makes tech a smart investment.
The Impact of Deprioritizing
McKinsey research showed that organizations that deprioritized innovation post-pandemic in favor of shoring up their core business (sticking with known opportunities and waiting until "there is more clarity") may have lost out on new opportunities to grow. Of course, seeing the opportunities emerging from this crisis is not the same as being able to seize them! Less than 30% of executives were prepared to address the changes they saw coming, likely attributed to a lack of proper technology infrastructure or tools.
McKinsey research also showed executives strongly believed that they would return to innovation-related initiatives once the world stabilized, the core business was secured and the path forward was clearer. However, only 25% reported that capturing new growth was a top priority, compared to roughly 60% before the health crisis began.
Lessons learned? Waiting for things to 'go back to normal' was a crippling strategy. Adopting a more flexible mindset and taking inventory of what is emerging in this 'new normal' has given human resources and business leaders the freedom to prioritize the tech investments that would improve the employee journey and their work environment.
Moving Forward, One Step at a Time
It's one thing to choose the right HR technology to solve immediate problems — but it's equally as important to think ahead and adopt solutions that will help your organization deal with issues that might arise in the coming 5 to 10 years. Who has a crystal ball? No one, but leaders can look at product roadmaps and marry that functionality with what they need now and what they anticipate needing based on their values and vision.
At the onset and during the early days of the Covid-19 pandemic, companies implemented niche tech solutions that solved immediate problems, which made sense since everyone was putting out fires. But now we're seeing the effects of that, with many of those efforts having neglected long-term planning. In 2022, McKinsey reported technology advances would lift productivity, invent and reinvent offerings and contribute to humanity's well-being. HR tech can do just that, expanding employee engagement solutions by using tech tools. As an example, employee engagement software platforms like Inspirus Connects connect a hybrid workforce and collect data that can be used to drive decision-making. 
Centering User Experience (UX)
At the 2022 HR Tech conference, there was a lot of talk about user experience, and rightly so. It's the user of the product who ultimately determines the success or failure of the solution. Functionality that makes tech easy to adopt and provides a positive experience (so users keep coming back) must be taken into consideration when new technology is put into place. Technology that provides a good balance of design, psychology, research, technology and business elements provides a better UX. Plus, a solid UX will appeal to a broad audience of users, so it's a good idea to demo software purchases to determine if they are right for your organization — and bring in test users from outside HR to evaluate them and report their feedback to you. The ultimate ROI? If you can't get people to use your tech solution, it's useless.
Meaningful Connections via Crowdsourcing
Using peer-based recognition platform technology is one way to "crowdsource" a meaningful connection to the organization — to its mission, values, culture and day-to-day operational news. Employee engagement technology platforms, like Connects, are a conduit that measures employee feedback and unites employees with each other and the organization. 
Creating community and elevating organizational culture shouldn't be solely in the hands of HR or management either. HR no longer needs to send a birthday greeting to an employee and copy their manager. Instead, employee engagement technology can automate these reminders and amplify this communication throughout the organization, enabling peers to share in this experience.
Invest in a Digital Future
The HR tech space is changing almost daily. And while it's hard to keep up sometimes, leaning on your tech providers can provide some respite. New innovations in response to shifting workplace dynamics, increased focus on employee engagement and challenges related to remote/hybrid work and the ongoing talent shortage deserve a second look. HR leaders that focus on strengthening technology while enhancing performance management, will support the employee experience by boosting employee engagement levels, profitability and profits.