Public Service Commission Awards $5M In Energy Innovation Grants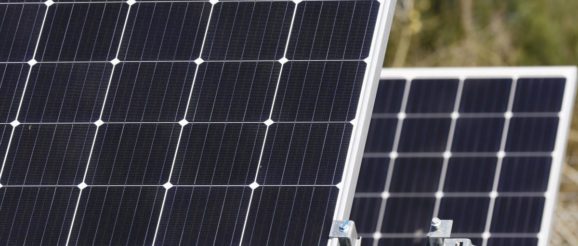 The Public Service Commission of Wisconsin is awarding around $5 million in energy innovation grants. Schools and local governments in northern Wisconsin are among those that received funding to reduce their energy consumption.
Bill Bailey, board of directors president for the nonprofit organization Chequamegon Bay Renewables, said four projects received funding in the area. Altogether, he said around $288,000 will go toward energy projects in Bayfield County, the Drummond School District, the Washburn School District, and the City of Ashland. Three of the four sites are part of the Solar in Your Community Challenge project that the nonprofit has been working on for more than a year.
"They'll all be going to solar PV," he said. "Also, energy efficiency and in the case of one of the grants – Bayfield County – they're going to convert some of their sheriffs' cars to natural gas filling vehicles."
Bailey said there will also be two solar installations in Bayfield County, including at the county jail and the county garage in Washburn. A roughly 100 kilowatt solar panel will be installed next to the jail, as well as a 20 kW rooftop solar installation. A 40 kW solar installation will be mounted next to the county garage. The project is estimated to provide around $40,000 in energy savings each year.
The City of Ashland received around $99,000 to install a photovoltaic solar array on the city's new police station. The project is expected to supply 45 percent of the building's energy needs. The Drummond School District also received $4,734 to go toward funding a feasibility study on energy efficiency improvements. In addition, the Washburn School District received $50,335 as part of plans to install solar panels on the elementary school and high school in Washburn, Bailey said.
"These funds would help (with) some of the capital cost of doing that solar installation but also some of the other engineering costs that are involved with doing a project of this sort," he said.
He said they plan to begin construction on the Bayfield County, Drummond and Washburn projects next summer.
The Solon Springs School District also received a $124,500 grant to install a 100 kW rooftop solar array that is estimated to meet 44 percent of the district's energy needs.
The Public Service Commission funded 31 projects across Wisconsin.