Report Identifies Keys to Data Integration for Value-Based Care | Healthcare Innovation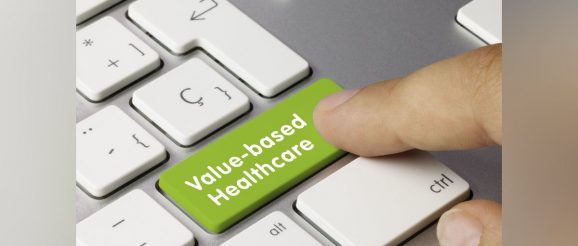 A new report, funded by the Department of Health and Human Services' Assistant Secretary for Planning and Evaluation and the Office of the National Coordinator for Health IT, summarizes interviews with executives at 21 organizations involved in value-based care. The report focuses on the barriers to and facilitators of data integration in support of value-based care.
Conducted by researchers at the Urban Institute and HealthTech Solutions, the report noted that interviewees identified four primary uses for data integration in value-based care: point of care, care coordination, quality measurement and reporting, and population health.
The authors note that one challenge was that the organizations selected had inconsistent definitions of data integration and varying levels of integration. "This suggests that context is critical for interpretation, and generalizing about data integration across organization types, settings, and uses of integrated data is challenging. Interviewees' understanding of data integration depended upon their roles within an organization and how they used or supported the use of data.," they wrote.
The report highlights both successful and unsuccessful examples of data integration. It says prescription drug monitoring programs were frequently mentioned as an example of successful, highly useful integrated data in which the federal government has significantly invested. Other successful examples cited included the improved ability to sign into an HIE or vendor network (e.g., Epic's Care Everywhere) and readily view a patient's record.  Less successful examples of data integration included quality measurement and population health management applications. The interviewees described these activities as costly and technically challenging. However, interviewees noted potential for improvement through increased payer engagement and supportive public policies.
The interviewees indicated that viewing data from outside sources at the point of care in a consistent location within the EHR is preferable to integrating the outside data into the local patient record. However, higher levels of data integration are needed for quality measurement and reporting and population health, because both require special effort in data curation and standardization.
The health system executives interviewed identified several barriers to data integration in value-based care: problems with EHR developers; technical issues associated with Continuity of Care Documents and standards, the high costs of data integration relative to its benefits (i.e., value); legal concerns; and the relationships between payer and provider organizations. Interviewees also indicated the roles of the patient and workforce development within organizations are often overlooked in existing data integration frameworks.
They identified facilitators of data integration as including supportive public policies such as those encompassed in the 21st Century Cures Act (Cures Act); the expansion and increased support of value- based programs; the trend toward increased data sharing between provider organizations; interoperability between large vendor systems; and data sharing with state agencies.
In their conclusion, the report's authors said the findings suggest various interventions could further promote data integration. "First, ONC could do more to hold EHR developers accountable for facilitating data integration. Second, payment reform could be designed to incentivize data sharing and the use of shared data. Third, incentive payments could be used to support infrastructure development for data sharing and the integration of other high-value data, including population health data, social determinants of health data, and imaging studies in standardized datasets. Finally, the implementation of new policies directed by the Cures Act—such as the United States Core Data for Interoperability (USCDI), applications based on Fast Healthcare Interoperability Resources (FHIR), information blocking rules, and the EHR Reporting Program—could facilitate data integration while simultaneously improving data liquidity, lowering costs, and enhancing health information technology."