Report: SK Innovation to begin making NMC 811 cells in Q3 2019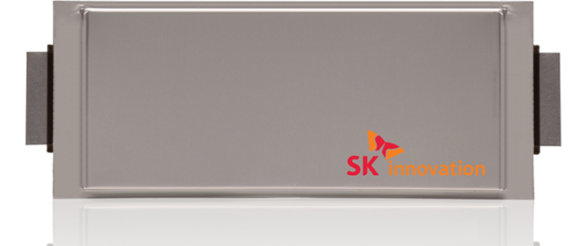 SK Innovation, a major Korean battery maker, has announced it will begin using a state-of-the-art NMC 811 lithium-ion cell chemistry during the third quarter of this year, according to a report in a South Korean newspaper.
The English-language Korean Herald reports that the company "will start solely supplying 8-1-1 batteries from the third quarter of this year without mixing the product with other products like 5-2-3 or 6-2-2." The information is sourced from Rhee Jang-weon who is said to be the head of the company's battery research and development group.
The newspaper reported on an SK Innovation press conference held at the Four Seasons Hotel in Seoul on Monday, May 27. Other Korean media covering the event such as Business Korea and the Dong-a Ilbo newspaper did not report on the NMC 811 production plans.
SK Innovation had previously announced it would begin the production of NMC 811 cells beginning in late 2018 and there was some speculation that those cells would be used in the 2019 Kia Niro EV.
SK eventually supplied cells to Kia that are reportedly similar in characteristics to the NMC 622 cells that its competitor LG Chem supplies to Kia's sibling brand Hyundai for their 2019 Kona Electric model. Kia is also using SK cells in its new 2020 Soul EV. All three EV models use the same basic battery pack layout and design as well as other powertrain components.
See also: Exclusive: details on Hyundai's new battery thermal management design
It's uncertain if this news means that Kia will now use these NMC 811 cells or if they will instead go towards other customers and uses such as stationary storage.
Lithium-ion cells are made using various different chemistries or mixtures of metals in the cathode (positive) side of the cell while the negative or anode side typically consists of graphite. The primary lithium-ion cell cathode chemistries used in the latest generation of electric vehicles are typically referred to as NCA (Nickel, Cobalt, Aluminum) which are used by Tesla or NMC (Nickel, Manganese, Cobalt) as used by most other electric car makers. NMC is also sometimes referred to as NCM. Some Chinese car and bus makers use a lithium-ion cathode chemistry based on iron phosphate that is less energy dense.
NMC cells can be made with different ratios among its three metallic elements. Many recently introduced EV models, such as the Chevrolet Bolt EV and the Hyundai Kona Electric are believed to use cells made with NMC 622 meaning a ratio of 60% Nickel, 20% Manganese, and 20% Cobalt. NMC 811 would use increased Nickel to replace some of the Cobalt and Manganese.
Cobalt is much more expensive than Nickel or Manganese and is primarily sourced from a small number of mines. The African country of Congo supplies over 50 percent of Cobalt production today. Large corporate controlled mines provide most of that output but many small mines are notoriously operated under poor working conditions and sometimes employ children.
Battery makers including LG Chem, Samsung SDI, Envision, and China's CATL (Contemporary Amperex Technology) have been seeking to reformulate their cell chemistry ratios to NMC 811 which is expected to inherently increase cell energy density somewhat (perhaps about 10 percent or more) besides reducing costs. Tesla has said that it's Nevada Gigafactory cells based on its NCA chemistry use only about 3 percent Cobalt now and that they plan to reduce it close to zero in the near future. Some new NMC 811 cell designs may also be paired with graphite that includes some silicon for further improvements in energy density. LG Chem reportedly already makes an
SK Innovation CEO Kim Jun disclosed that SK Innovation plans to complete the development of an even more advanced generation of NMC by the end of this year that would use 90 percent Nickel and only 5 percent each of Manganese and Cobalt with commercial production aimed at 2022. According to Business Korea, this even newer chemistry should allow for "a battery cathode which is at least 670 Wh/L."
Reducing the ratio of Cobalt can change the cell characteristics in undesirable ways that need to be compensated for with other changes such as using new particle coatings or  electrolyte additives. Changes to cell design require intensive testing.
Jun said the company plans to dramatically ramp up cell production from nearly 5 gigawatt-hours per year now to 60 GWh in 2022 and 100 GWh by 2025, a 20-fold increase.  Battery order backlogs are expected to increase from 430 GWh today to 700 GWh in 2025. The company has battery operations in South Korea and is building new factories in Changzhou, China as well as Komarom, Hungary and the US state of Georgia.
The CEO said "the battery industry is in the initial stage of growing and our goal is to become the number 3 player in the global market by 2025, which I believe is possible", according to the Korea Herald report.
The company was recently sued by its Korean rival LG Chem in the US courts for allegedly infringing on trade secrets.
See also: LG sues SK, alleges stolen trade secrets used to make Kia Niro and future VW batteries