Retailers honored for innovation at industry summit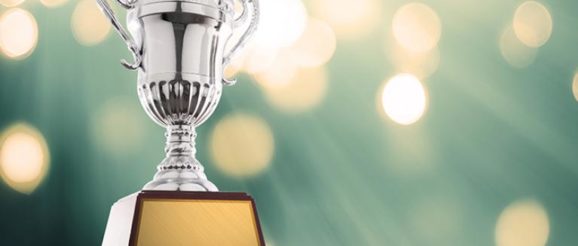 TECHNOLOGY
Sustainable menswear brand makes returns 'less painful'
A new technology stack is helping e-retailer Outerknown manage one of online retail's most inefficient processes.
The sustainable menswear brand is partnering with Happy Returns, a company dedicated to managing in-person returns for online retailers, to streamline its returns process. By leveraging the company's new "full stack returns" solution, the digital retailer is able to offer a smoother post-purchase experience for customers, while reducing operating costs and maximizing revenue recaptured via exchanges.
Full stack is Happy Returns' first comprehensive return solution. It includes a number of different components, including a retailer-branded online return flow that proactively recommends exchanges to shoppers based on the items being returned, the reason for the return, and availability of similar inventory. It also gives participating retailers the opportunity to leverage Happy Returns' network of 275 Return Bar locations nationwide.
Utilizing Happy Returns' mobile returns app, Outerknown can promote exchanges across in-store and online inventory and Happy Returns' reverse logistics, if needed, to ship products. The solution also supports integrated returns by mail, a process that features competitive shipping rates.
Returns from all channels are aggregated in Happy Returns' regional return hubs and dispositioned in the most cost-effective way possible, including processing items for restocking at fulfillment centers or stores, liquidation, donating to charity, or recycling, all efforts that eliminate shipping products across the country before disposition decisions are made.
Finally, the stack features analytics and reporting for returns from all channels along with real-time updates. This includes complimentary net promoter score surveys for in-person returns and a customer service console to easily resolve any exceptions that may arise. Since Full Stack Returns captures all returns — whether by mail, in stores, or via Return Bars — the retailer dashboard reporting offers a comprehensive view of all returns through all channels and provides insights unique to each channel.
"Prior to Happy Returns, returns were painful and expensive for our company," said Travis Heard, CFO at a sustainable menswear brand Outerknown. "We are thrilled to consolidate returns software and services with one trusted partner, and our customers appreciate the ease and consistency of their experience, no matter how they choose to return."
Since Full Stack Returns is completely integrated, all of the components work together to provide the best customer experience at the greatest value and utility for retailers. Retailers that already have some of the stack's point solutions can activate other components as individual modules, according to Happy Returns.
"We heard loud and clear from our retail partners that they want a comprehensive set of technology and services to address the challenge of returns," said David Sobie, co-founder and CEO of Happy Returns. "Full Stack Returns delights shoppers and reduces retailer costs."