Roots, culture and innovation – Voice Online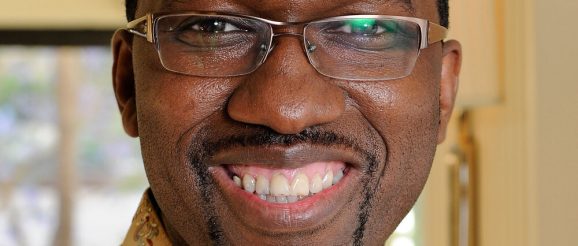 "ACTUALLY, I'M really joyous when I look back and see how filled with love and politics and energy my home was. Because it countered the very cold physical environment of Great Britain at that time… and the institutional racism, which we didn't even have a name for back then".
Kwame Kwei-Armah recalls his childhood and humble beginnings. Now  artistic director at the Young Vic, he is also known as an actor, playwright, and singer. 
He became a household name after finding fame in his breakthrough role as paramedic Finlay Newton, on the BBC's smash hit hospital dramas Casualty and Holby City.  
Before that, when he was a budding filmmaker, Kwei-Armah got a grant from the Prince's Trust, which he describes as a "pivotal moment" in his career.
But his path to success was not an easy one. Like so many Caribbean families who moved to Britain to rebuild "the mother country" his parents provided him a foundation from which to thrive and build, enamoring him with self-belief and the determination to succeed.  
He might not have known it then, but his parents had enriched him with priceless gifts which would prove key to opening doors, traditionally locked for many from our communities.
Speaking fondly of his early days growing up in Southall, West London, the main source of Kwei-Armah inspiration is clear. Traveling the world and being well-read from a young age, no doubt contributed and added to Armah's character.
But it seems that his biggest influence was a lot closer to home.  If he is considered something of a renaissance man today, it's because of the example of his mother.
"I grew up seeing my mum child minding, nursing, being a hairdresser on Saturday mornings at the house, and crocheting.  I saw her doing many different things.  So to me doing music and acting and singing, directing and writing – I'm fortunate that these are artistic and brilliant things, but I'm just following the tradition of my mother that we turn our hand to whatever blessings we've been given." 
His blessings indeed reaped dividends, writing multiple successful plays, notching up prestigious awards including the added triumph of being the first person of African-Caribbean descent to have a play aired in the West End. 
But before all that, young Kwame, or Ian Roberts as he was known back then, would have to navigate the rampant racism of the 1970s and 80s. "It was hell", he says. " I lived in a period of naked aggressive racism. The kind of racism where nearly all of my cousins and my friends certainly were chased, stabbed, and cut. We all lived through that on a daily basis.  Going to school in the mornings, which was a 7 mile trip, was like a war zone."
"But", he adds "Each time I faced something I did not know how to beat, my sense of worth was fortified by my home environment".
If Casualty was Armah's big breakthrough on TV, it was the backdrop to his life growing up which paved the way for his breakthrough to the stage.
Some of those early formative early experiences, seeing skinheads on the streets of Britain, alongside police racially harassing black and Asian people, became themes in some of his first plays, like A Bitter Herb.
Also among Armah's early works as a playwright is Elmina's Kitchen depicting life on the gritty streets of East London, centered on a family surrounded by gang culture and crime while trying to keep on the straight and narrow.  The play won Armah a string of awards including The Evening Standard's Most Promising Playwright of 2003.  And it would also put Armah on the map, as a formidable writer.
"I had written two plays before that" he says, in a nod to both Blues Brother Soul Sister, and A Bitter Herb. "Elmina's Kitchen, though, was my leap at the national theater.  And it was important as my big break-out because it was the first time I could say to everyone, hey, I do multiple things.  I know longer had to hide"
There's been many firsts for Kwame Kwei Armah.  When he first began delving into the arts to eventually become a jobbing actor, black faces in prominent roles were few and far between. 
"When I became an actor it became clear that black actors had jobs while white actors had careers.  Now we have a generation of black actors who have conquered Hollywood."
One of the black actors conquering Hollywood is Star Wars legend John Boyega, who stars in a new move called Breaking written by Kwei-Armah.
"This was not even conceivable when I was a young actor.  Not even perceivable that the director of the Young Vic would be black.  We were perceived as black actors that couldn't do the classics".
No doubt, while there are still strides to be made in black representation in the arts, he may have blazed a trail for others to follow and from which to draw inspiration. 
He knows though, and remarks on all of the black actors before him, who had their talent and careers sideline by white dominated industry.  Black and Asian actors back then, raised their voices not enough to see themselves enjoy success, but enough that subsequent generations like Kwei-Armah could make it. 
"We forget how cold this country was to black people.  We ignore how many generations were assassinated by institutional racism.  How many people should have had careers but the culture was not ready for them. I stand on the shoulders of giants"
The artistic landscape has changed and while there is more work to do,  Armah clearly sees himself as part of the tradition of those opening the door for others-and holding it open.
"I found it in my mother's house the other day", he says "A thing called the Afro-Asian register of 1984.  Black actors had been battling.  The industry kept saying we don't know who you are.  So those actors created this directory of talent and it clearly said here we are, now you can see us.  The faces in that book, the elders, nearly all of them were wiped out by the system." 
Kwei-Armah became part of the change which he knew was needed in the arts, and then some.  And his best work might yet be to come,  But before that, Ian Roberts as he was known up until his late teens had to become Kwame Kewi-Armah. "I didn't want to carry the name of someone who had enslaved my family"
Alex Haley's Roots had a profound effect on young Roberts.  It's a book which I'd guess has impacted millions of lives, while speaking to millions of lives too.
For young Kwei-Armah, it was the televised series and a very famous scene which became part of the straw which broke the camel's back, propelling to a path which led him to change his name, from Ian to Kwame, aged 19.  
The part of Roots in question is when Kunta Kinte is being whipped by the overseer.  Kunta refuses to accept his slave name, Toby.  He relents, eventually at the point the whipping nearly kills him, like it did for so many other captive Africans. But he never loses a sense of his heritage, naming his daughter, Kizzy, meaning 'one who stays put'.  
Roots led him to research his own family tree using archives in London, eventually connecting with the land of his foremothers and fathers in West Africa.
"The horrors of slavery had created an anger and a pain  I knew I had to do it. My parents had traveled 3,000 miles to give me a first world education that was their gift to me. And what was the gift I wanted to give to my children?  I didn't want them to look back like I did and be able to move forward".  
Kwei-Armah means 'born to find the way'.  Kwame means 'born on a Saturday', and also 'One most ancient'. 
There was a little pushback from his family he says, in accepting his new name, but his mum called him Kwame from the moment he told her.
For someone whose politics is so clearly grounded in radical black tradition, scholarship, a sense of history and commitment to breaking what were once traditional barriers, help as a young artist came from a surprising source.
"When I was younger, I applied to the Prince's Trust with my brother and cousin for a grant when we were trying to find our way to become filmmakers and we got a budget.  We were able to employ someone to help us get started." 
It came at a pivotal moment, he says "I felt like I was losing at that time. Getting the grant gave us a real lift in trying to become filmmakers.  It didn't happen, but it gave us the boost we needed."
What advice might he have for a younger version of himself or for young people in general, who also dream of success within the arts? "I tend to refer to my 19 year old self and my 26 year old self, very often" he says. "I say be true to the vision of yourself and most importantly, believe".
Breaking into the industry is tough, Kwei-Armah tells me and not for the faint hearted. Only do it, he says, if your soul whispers to you and says that pursuing art is the only thing you have to do and must do, in this life.
His soul has never stopped whispering to him and the power and importance of art and the role it plays in contemporary Britain, is as important and necessary as ever.  He's a man in love with his craft , and wants others to be part of it too.
"Art has the role of holding up a mirror to society and asking; do you like what you see?  If not, do something about it".
He mentions the pioneering work of late Octavia Butler, the black American writer, and working generations ago helping to push black actors into science fiction. A whole movement was born from her work called 'Afro Futurism'.  Black people realized that they had a place in the future as well as the past, instilling a sense of belonging and entitlement.
As you would expect, he has a number of projects in the works,  including a planned musical celebrating the life of the late Nelson Mandela. It might be the first of its kind and certainly one to look out for.  
"We have three guiding lights at the Young Vic", he adds. "Innovation, access and community."
Community seems a great word to end the interview on.  Kwei-Armah continues to honour the community from which he came, both London and Africa while his contribution to the global artistic community is colossal and far from over.