Russell Innovation Center For Entrepreneurs Receives $1M From PayPal To Help Empower Black Founders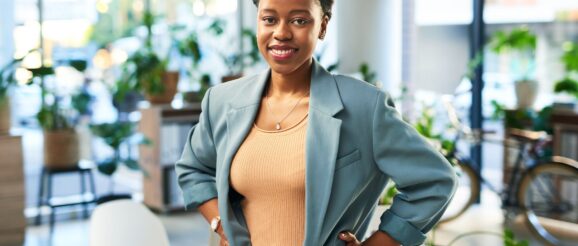 By
Jasmine Browley
·
An organization dedicated to bolstering Black prosperity through business ownership has just received a huge show of support from a financial giant.
According to a news release, the Russell Innovation Center for Entrepreneurs (RICE) today announced a $1 million grant from PayPal Holdings, Inc. to launch a PayPal Retail Academy to equip aspiring and established entrepreneurs with the tools they need to succeed.
The curriculum provided at the Academy will include training on non-traditional retail paths, up-leveling checkout and digitization, developing global marketing strategies, and navigating supply chain issues according to the news release.
"Beyond education, this partnership symbolizes growth for our entrepreneurial community," said Jay Bailey, President & CEO of RICE in a statement.  "We recognize the paramount importance of harnessing retail avenues and embracing digital transformation. The PayPal Retail Academy will serve as a conduit for this knowledge, empowering RICE Stakeholders to navigate the complexities of retail with resilience and innovation. Every facet of the Academy is meticulously designed to elevate entrepreneurs to new heights."   
Participants will also be eligible to receive grants ranging from $2,500 to $10,000.
"Empowering entrepreneurs and helping strengthen small businesses are key to PayPal's mission to make our financial system more accessible and inclusive," said Dan Schulman, President and CEO, PayPal in a statement. "Through invaluable partnerships with organizations like RICE, we can create greater economic opportunity and build thriving communities." 
"Growing and scaling any business comes with a unique set of challenges. The Russell Innovation Center for Entrepreneurs continues to go above and beyond to seek out relationships that will improve the odds for success for Stakeholders," said Dr. Bianca Kiovanni, RICE Stakeholder and owner of Simplicity Beverage Company. "As a business that uses PayPal and a proud RICE Stakeholder, I'm thrilled that this partnership will provide entrepreneurs like me with critical resources to further increase the credibility and soundness of our businesses."  
The post Russell Innovation Center For Entrepreneurs Receives $1M From PayPal To Help Empower Black Founders appeared first on Essence.