Sam's Club to Open Innovation Store in Dallas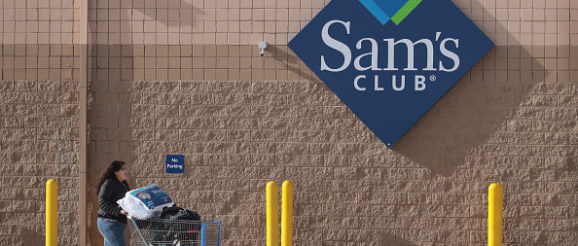 Sam's Club, the Walmart-owned retailer, is opening a new store in Dallas next week that will act as a testbed for cutting-edge technology. Jamie Iannone, SamsClub.com CEO and executive vice president of membership and technology, said in a blog post that the new club store will be a mobile-first shopping experience powered by the new Sam's Club Now app. Members will use the Now app to scan UPC codes on items as they shop the store, and pay for purchases directly from their phones.
"More than 90 percent of members who try Scan & Go use it again on their next trip, and regular use is up 40 percent this year," Iannone said in the blog post. In addition to mobile checkout, the store will feature an Amazon Go-like camera system for inventory management, electronic shelf labels, wayfinding technology for in-store navigation, augmented reality, and artificial intelligence-infused shopping, among other things. "At its core, Sam's Club Now will be a technology lab that doubles as a live retail club. It's where we will incubate, test and refine technologies to help define the future of retail."
Total Retail's Take: This news aligns with Sam's Club and Walmart's strategy for integrating online and offline shopping experiences. Earlier this month, for example, Walmart said in its earnings report that it's looking to reallocate capital to modernize its operations, including technology and e-commerce. Walmart's focus on technology, particularly in-store, comes as Amazon.com is reportedly gearing up to open thousands of cashier-less Amazon Go stores nationwide in the coming years, potentially shaking up the retail industry even more. Having essentially a test store with this Sam's Club location in Dallas should provide Walmart with data and insights that it can leverage across the rest of its organization, including its namesake stores.