See What's in Store at Dallas Startup Week's Corporate Startup Innovation Summit » Dallas Innovates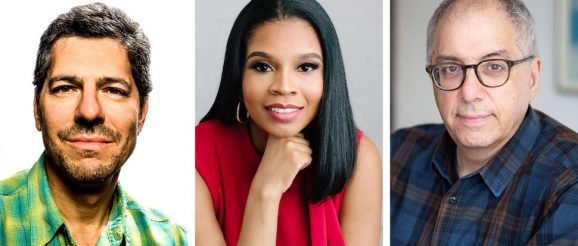 One of Dallas' biggest events for innovators, entrepreneurs, and startup founders in the region is just a couple of weeks away.
The DEC Network's flagship event—Dallas Startup Week, powered by Capital One—kicks off next month, beginning August 7 and running through August 11, both virtually and in person at SMU's Cox School of Business.
The event brings together innovative leaders across sectors to support the growth and success of the startup community—and creates the potential for partnerships, said Lisa Tran, SMU Cox managing director of corporate engagement & strategic partnerships.
Billed as "5 Days, 100+ Events, 200+ Speakers," this marks the eighth year for Dallas Startup Week, North Texas' largest event focused on driving entrepreneurial success, economic impact, and innovation.
This year's DEC Network-hosted festivities include three summits, each targeted at specific groups. Dallas Innovates recently told you about the Disrupt Dallas and Women of Innovation summits. Now The DEC has unveiled details of the third one—the Corporate Startup Innovation Summit.
Bringing innovation together
Aimed at bringing together the local ecosystem's "breadth and diversity" of corporations and startups, the Corporate Startup Innovation Summit will provide insight into how companies are shaping future business ideas, models, and investment trends to create new opportunities.
The summit will take place in person at SMU Cox School of Business' Collins Center and online at Brushfire on August 11 from 9 a.m. to 5 p.m.
Here's what to look forward to at the event:
Corporate Startup Innovation Summit
9:00 a.m.: Breakfast and Networking
9:30 a.m.: Welcome Address
9:45 a.m.: Keynote
Jim Alder, Managing Founding Director and Board Member at Toyota Ventures
Adler, the executive advisor at Toyota Research Institute, began his career as a rocket engineer at Lockheed Martin. Adler has founded and led startups before joining the automaker's standalone venture capital firm. Adler is also an investment committee member of JetBlue Technology Ventures and a former board of directors member of the Department of Homeland Security's Data, Privacy, and Integrity Advisory Committee.
11:00 a.m.: Engaging Startups in Corporate Innovation
Panel
12:00 p.m.: Lunch & Networking
1:00 p.m.: Keynote
Fireside chat with Steven Levy, Editor at Large at Wired
Mandy Price, the CEO of Dallas diversity and inclusion platform Kanarys will speak with the editor who has been called the country's "premier technology journalist." Levy has written numerous books ranging from deep dives into large tech players to looks into crypto and computer culture.
2:00 p.m.: The Funding Landscape and its role in Building DFW as an Innovation Hub
Panel
3:15 p.m.: Accelerator Pitch Competition
Founders include:
Judges include:
5:00 p.m.: Awards and Closing Remarks
David Kang, Senior Vice President, Head of Data Insights, Financial Services at Capital One 
Countdown to Dallas Startup Week
If you missed out on what's in store for the Women of Innovation Summit, check out more here. And if you're interested in the Disrupt Dallas Summit, check out more here.
For more information or to register, go here.
Quincy Preston, Kevin Cummings, and Leslie Barker contributed to this report.
Dallas Innovates is a media sponsor of Dallas Startup Week and a DEC Network partner organization.
Get on the list.
Dallas Innovates, every day.
Sign up to keep your eye on what's new and next in Dallas-Fort Worth, every day.
One quick signup, and you're done.
R E A D   N E X T
Of three summits to be held during Dallas Startup Week, the Women of Innovation Summit is right in Miller's wheelhouse. The summit is powered by her company, Toyota Financial Services, and will celebrate women who transform their ideas and ambitions into a reality. The goal? To set women leaders up for success, says Miller.
"It's just cool that a Texas-based AI and robotics company can help a Texas-based burrito company expand in ways we could only imagine just a few years ago," says Alex Eagle, Chief Executive Officer for Freebirds World Burrito.