Seek knowledge, shun innovation in acts of worship, Muslims urged – Tribune Online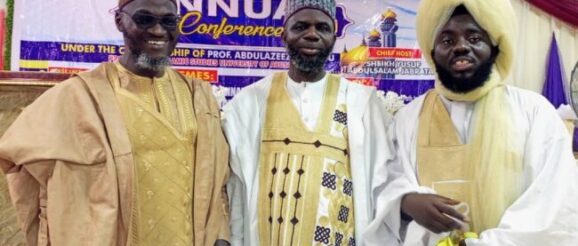 MUSLIMS have been urged to seek knowledge so as to be free from negative influences of spiritual innovations that affect fundamental acts of worship in Islam.
The Chief Missioner of Aonu-Sunnah Islamic Da'wah Academy, Angwan Gwari, Suleja, Niger State, Ustaz Yusuf Abdussalam Jabratah, gave the advice recently during the inaugural conference of the academy.
He also urged both the leaders and the led to use the occasion of the 63rd independence anniversary to tackle corruption, which he described as the bane of development in Nigeria.
Ustaz Jabratah said he started the academy in 2017 solely for the propagation of Islam and to have a forum to bring believers closer to pristine Islam and gain Allah's favour.
"Bidi'ah (innovation) in worldly life is different from innovation in acts of worship, which is forbidden and should be avoided, to avoid being misled and for Allah to accept our good deeds," he said.
The chairman of the occasion and pioneer Head of the Department of Arabic and Islamic Studies, University of Abuja, Professor Abdul-Azeez Balogun Shittu, said that the topics: 'Avoidance of Innovation: Assurance of Acceptation of Deeds', 'The Surest Path to Success' and 'Child Upbringing in the 21st Century: Sincere Advice for Muslim Parents', were selected to facilitate positive contributions of Muslims to societal and national development.
Delivering one of the papers, the Head of Research Study and Translation Committee of the Union of Affairs Scholars, Professor Abdul-Razak Abdul-Majeed Alaro, urged Muslims to be conscious of Allah and act genuinely with correct knowledge to earn His rewards.
Also, the Director, Imaam Daasrus-Sunnah Islamic Centre, Igoba, Akure, Ondo State, Dr Lukman Idris Sekooni, urged Muslims to shun innovations in acts of worship and avoid depending on their intellect, since, he stressed, Allah has made things easy by providing the Qur'an and Sunnah of Prophet Muhammad.