Sending Data as Swiftly as Money Is Key to B2B Payments Innovation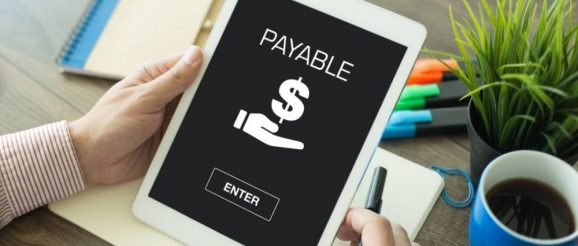 Paper-based B2B payment processes are becoming increasingly costly for firms, as the time it takes to finalize them grows lengthier and lengthier, leading accounts receivable (AR) and accounts payable (AP) teams to seek solutions.
Moving to emerging payment methods such as instant account-to-account (A2A) transfers could help solve these pain points, but this also requires firms to swiftly coordinate such transactions and their attached data, as reported in "Next-Gen Digital Payments," a PYMNTS and Transcard collaboration
Get the report: Next-Gen Digital Payments
"Data has always been the biggest pain point in the whole AR, AP process, and the larger the companies go in some of these segments, the larger the problem that gets amplified in terms of the number of payments and invoices and bills that they're ultimately trying to process and then automate," Carl Slabicki of BNY Mellon told PYMNTS when interviewed for the report.
Solving Pain Points
Pairing A2A or embedded payments with an enterprise resource planning (ERP) system is one way businesses could solve today's friction points, offering swifter solutions to clients while being able to manage attached details seamlessly on the back end.
When Transcard and payments processor Paya launched a partnership earlier this year, they said by integrating Transcard's technology and banking infrastructure, Paya would be able to "substantially expand" its B2B commerce suite, with a fully integrated AP module and supplier network.
Read more: Paya to Expand B2B Offering With Transcard Partnership
"This new partnership will enable Paya's customers to seamlessly send payments, coupled with rich data, to their suppliers via ACH and virtual card, reducing the back-office burden caused by paper checks," the companies said in a statement.
ERP systems are receiving more attention as AR and AP professionals look to upgrade their processes, with 79% of companies claiming that ERP integration is one of their organizations' highest goals.
Integrating ERP Systems and Other Tools
Integrating ERP systems and other tools that allow businesses to manage their payments more carefully and introducing swifter transaction methods such as A2A payments or embedded finance could help businesses remove frictions from their AR and AP processes.
More companies are beginning to take a broader interest in ERP systems' potential benefits in this regard. PYMNTS' data found that 65% of businesses with annual revenues between $25 million and $100 million claimed that their lack of access to an integrated ERP system was holding them back from their digitization goals.
Businesses must examine how they can pair ERP systems with emerging technologies such as machine learning (ML) and artificial intelligence (AI) as the payment needs of both consumers and clients shift.
Enabling swifter B2B payments is becoming a necessity for businesses that wish to remain competitive, meaning companies must determine quickly how they can best upgrade their existing payments infrastructures to keep pace.