Singaporean Fintech Firms Spearhead Cross-Border Innovation in Australia: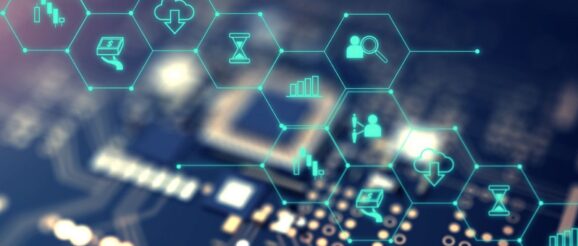 Singaporean Fintech companies are making significant strides in Australia, marking a crucial step towards fostering cross-border collaboration and trade in the fintech sector.
Under the banner of Project Lorikeet, a joint initiative by the Singapore FinTech Association (SFA) and the Australian Trade and Investment Commission (Austrade), the platform aims to enhance fintech trade and investment flows between Singapore and Australia. This initiative allows Fintechs to explore opportunities in both markets, encouraging synergy and growth in the sector.
Senior Trade and Investment Commissioner Stephen Skulley praised the dynamic fintech ecosystems in both countries, emphasizing their pivotal roles in fueling international expansion. He noted that this synergy not only bolsters the global footprint of fintech initiatives but also strengthens bilateral collaboration and cross-border opportunities, becoming increasingly vital in the ever-evolving landscape of the financial technology industry.
Four Singaporean Fintech pioneers – Choco Up, Rhino Partners, Moneythor, and USER – have capitalized on significant opportunities through Project Lorikeet. These companies are estimated to invest at least A$26 million in the next three years in Australia.
Choco Up, a global technology and financial services platform, has recognized the potential for its revenue-based financing and growth solutions for e-commerce brands in Australia. Through Project Lorikeet, the company has disbursed close to A$5 million into Australian businesses and plans to disburse up to A$160 million of funding, expanding its Australian team in the process.
Rhino Partners, known for its full-stack software development expertise, has already established an entity in Australia and is actively forging strategic connections to facilitate its expansion. The company praised Austrade and SFA for their invaluable support in shaping their Australian expansion endeavor.
Moneythor, with its data-driven personalized experiences for financial services, has made strategic hires in Australia and is planning substantial investments in brand awareness in the region. The company's collaboration with leading tech companies in Australia, such as Experian Digital, has played a pivotal role in enhancing the financial well-being of Australian customers during the cost-of-living crisis.
USER, a leading User Experience (UX) and development-focused company in the APAC region, is eyeing an Australian presence within the next 12 months with an initial investment of up to A$8 million. The company has successfully partnered with Brilliance Financial Technology in Australia, resulting in a new product, DPXesg, gaining significant attention in recent financial events.
Shadab Taiyabi, President of the Singapore FinTech Association, highlighted the pivotal role of this collaboration in accelerating Singaporean FinTechs' entry into the Australian market. He emphasized the significance of this partnership under the Australia-Singapore FinTech Bridge Agreement, showcasing the mutual support for local fintechs to expand into each other's markets.
This flourishing collaboration between Singaporean and Australian fintech companies underscores the importance of international expansion in the fintech sector. Beyond innovative financial solutions, it strengthens economic ties between the two nations. As fintech continues to shape the future of finance, this partnership is poised to reshape the landscape of financial services, delivering immense benefits to consumers and businesses alike.
For more information, please contact: [email protected]
The post Singaporean Fintech Firms Spearhead Cross-Border Innovation in Australia: appeared first on SME & Entrepreneurship Magazine.