Six champions of generative AI innovation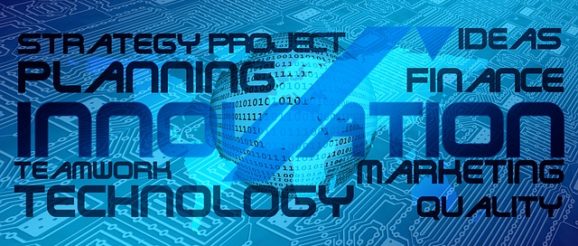 Developments in generative AI have shaken up the legal technology world over the past year, as industry pioneers develop new products and services that can transform the way legal work is done.
The FT's Accelerating Business series, supported by research partner RSGI, a think-tank, aims to highlight the growing contribution of these legal services providers in meeting the fast-changing needs of business. Most recently, articles in the monthly series have explored the impact of generative AI.
And when RSGI researchers looked at the work being done, the six individuals below stood out for their role in helping in-house legal teams adopt the new technology, and better support their companies' strategic goals. Their achievements are laying the foundations for the use of generative AI in reshaping the legal industry.
Sandeep Agarwal
Global Legal Technology and Alliances Leader, PwC
In March, Sandeep Agarwal, a legal technology leader and partner at PwC UK, helped launch the Big Four accounting firm's rollout of Harvey, the generative AI tool developed by a legal start-up backed by OpenAI. By October, some 6,000 PwC lawyers and tax specialists were generating roughly 30,000 queries in total every week on the platform, Agarwal says.
"There are some areas where Harvey is really good," he explains. But while the tool has "good responses" to research queries, he concedes that users must also "add [their] human brain, to finesse it, to add the legal advisory layer on top of it".
First-generation AI models, such as Harvey, have been known to spit out "hallucinations" — fabricated information presented as if it were fact. But these imperfections have not damped Agarwal's enthusiasm. PwC has also developed tactics to tame Harvey and help its lawyers and tax specialists use it most effectively, he says.
These include the creation of an intranet page with information for employees on how to use the tool. The website lists the pros, cons and challenges, plus tips on dos and don'ts. For example, it gives guidance on how to reduce errant output by directing or redirecting Harvey to alternative data sources, and how to mask personal or sensitive information before entering it on to the platform.
PwC is also developing a generative AI foundation model, which could support different types of applications, including chatbots or drafting and translation tools. The model, which PwC is building with OpenAI and Harvey, will use the firm's proprietary data as well as additional open-source legal data. The company has partnered with other legal tech vendors too — including ContractPodAi, whose Leah legal assistant tool it uses for contracts.
PwC US announced plans in April to put $1bn into related tech over the next three years. "Every large organisation from a client perspective or in-house counsel perspective, will have two or three options for [generative AI] to use internally in the next nine to 12 months," Agarwal says.
Daniel Katz
Co-founder, 273 Ventures
When Daniel Katz, a law professor at Illinois Tech's Chicago-Kent College of Law, set out to challenge the abilities of Microsoft-backed OpenAI's GPT-4, he knew his team had to choose a task that would capture the attention of lawyers. What could be better than the bar exam?
"If I picked a very narrow area of law, people wouldn't get their head around it," he says. In March, it emerged that the AI model passed the test, scoring in the 90th percentile.
Katz has long advocated for artificial intelligence applications in legal work. In 2014, he co-founded LexPredict, a contracts analytics and case assessment tool, and sold it in 2018 to the law company Elevate. In November, he started legal tech consultancy 273 Ventures and developed the Kelvin Legal Data Operating System. He plans to use this to market tech and services enabling law firms and legal departments to "collect and connect" all their data sources. The aim is to help lawyers and their employers create packages of data to use in tandem with generative AI platforms, Katz says.
273 Ventures will help legal teams package their own data, and also offer the option to buy data sets from publicly available sources, such as government agencies — all cleaned up and formatted — which can be integrated into AI tools and used to train large language models.
Katz expects to keep his business model flexible as generative AI tools for lawyers evolve. "Everybody's going to have to place their own bets on the table," he says.
Sarvarth Misra
Chief executive and co-founder, ContractPodAI
Nearly 14 years ago, Sarvath Misra left private practice in India, where he had served clients as an M&A lawyer, for London, and — after a brief stint as a legal consultant — decided to switch to legal services. Having noted the lack of technology applications for contract management when working with clients, he spotted an opportunity.
First, he co-founded legal tech start-up NewGalexy and, then, in 2015, co-founded legal tech business ContractPodAi. In March, the company launched Leah, which applies generative AI to contract-lifecycle management.
Even before the emergence of generative AI, Misra says, the concept behind ContractPodAi, which has an agreement to provide services to PwC, was "a no-brainer". Contract management was "such a large pain point" for so many lawyers that he knew it had to change.
Open AI's ChatGPT iterations and its rivals have impressed Misra with their "scalability" and "day-one impact". But he says nimbleness and adaptability will be essential because the technology is advancing so quickly.
ContractPodAi has deliberately used various large language models for different scenarios because each has separate advantages, he says. Leah, which allows lawyers to detect errors and analyse agreements in one click, relies on various models on the market, rather than just one.
Mary O'Carroll
Chief Community Officer, Ironclad
Mary O'Carroll had words of caution for the audience when she spoke at a legal operations event in May about generative AI's probable effects on the industry.
"This could be a pretty scary time for some of us," said O'Carroll, chief community officer for legal tech company Ironclad, to the assembled members of the Corporate Legal Operations Consortium (Cloc), a professional association. She warned them the legal technology they had only recently adopted would soon become "expensive souvenirs" — because new generative AI-based tools were about to overtake all that had come before.
"AI is about to force change on us in an unprecedented way," she explained. "So, my message is this: don't fear this. Lean into it."
O'Carroll has served on the board of Cloc since it was founded in 2016, including as its president from 2019 to 2021. Since its founding, the organisation has grown from 40 to 6,000 members.
She has an abundance of ground-floor tech credentials, having established Google's first legal operations team in 2008. In 2021, she joined Ironclad which, in February this year, became the first player with a generative AI contract-lifecycle management product on the market.
"My whole passion in my career has always been about the digital transformation and legal . . . and advocating for the legal ops professional," O'Carroll says.
Generative AI tools will not just make some in-house departments' existing tech out of date and reduce the need for staff, she says, but it will also allow lawyers to answer questions in seconds about the value they add — rather than having to wait months for a chief financial officer to help with the analysis. Consequently, in-house counsel will be able to play a larger role in developing business strategies.
Damien Riehl
Solutions champion, vLex and leader, SALI Alliance
Damien Riehl has helped to develop innovative AI-driven technology aimed at three disparate professional groups, in quick succession: musicians; intellectual property litigants; and lawyers.
In 2019, the intellectual property lawyer launched "All the Music", a program that makes musical melodies available for free public use. Around 417bn melodies have been created and documented on the program, which was developed with programmer Noah Rubin. Copyright is waived, so songwriters can search for, and use, the melodies with less risk of being targeted for infringement claims. It makes plaintiff lawyers think twice before they pursue such claims, Riehl says.
He is now launching an "All the Patents" project, to help litigants achieve clarity more swiftly in intellectual property cases, by using machine learning to create a searchable databank of prior patent claims. His goal is to thwart efforts by individuals who seek to patent what he argues is simply a remix of "prior art" that has already been invented and patented. His aim is to make the patent-claim finding tool free to use.
Riehl is also helping to lead the design, development, and expansion of AI-backed tools for legal research platform vLex. In April, vLex merged with software provider Fastcase and launched, with funding from Oakley Capital and Bain Capital Credit, a database platform of more than 1bn legal documents from 100 countries. Lawyers subscribing to the Vlex-Fastcase offering will be able to use its AI tech to craft memorandums, which will include extended footnotes, showing not only case references but also the text from rulings and opinions justifying the platform's conclusions.
He hopes the Vlex and Fastcase venture will ultimately improve access to justice by helping lawyers lower the prices for their services — making them more widely accessible.
Kriti Sharma
Chief product officer, legal tech, Thomson Reuters
Kriti Sharma is helping to steer the development of Thomson Reuters' new plugin for Microsoft 365 Copilot, the software maker's eagerly awaited generative AI platform, due to release next year.
The tool will offer users pre-drafted standardised documents, which they can edit with the help of a search function that serves up Thomson Reuters legal data and content. The tool is also able to summarise this information.
Within Microsoft's Word software, the Copilot tool will serve as lawyers' "trusted sidekick, trusted companion", says Sharma, who started at Thomson Reuters as the legal data and service company's chief product officer for legal tech in 2021.
Lawyers will be able to produce a first draft of almost all the documentation they are required to deliver — including contracts, memorandums, and emails — in minutes, she says. In addition, they can "have confidence in the work that they do" with the tools, she says. Ultimately, Sharma expects the new software to give lawyers back their time and allow for "more diversity" in the profession because anyone will be able to deploy the easy-to-use AI tools. She says: "You don't have to be an expert."
On top of her day job, Sharma launched a non-profit five years ago, called AI For Good UK, which is supported by the Bill & Melinda Gates Foundation, the UN and others. She says it focuses on applying AI tools to resolve "the more difficult challenges that face our society", including domestic violence, gender-based economic inequities, and race-based criminal justice biases.
AI For Good UK initially provided resources to victims of domestic violence in South Africa, with an AI-powered 24-hour service that "helps people talk about relationships that don't feel right", explains Sharma. The non-profit has since expanded its geographic reach and is developing a platform to address sexual and reproductive education and mental health support for young people in India.
Through both her Thomson Reuters role, which offers AI-powered evidence-sifting tools for use by judges and lawyers, and her non-profit, Sharma aims to spread "justice at a much bigger scale by bringing down the barriers to getting access to legal support and services".