SLP174 Matt Ridley – Bitcoin & How Innovation Works – Stephan Livera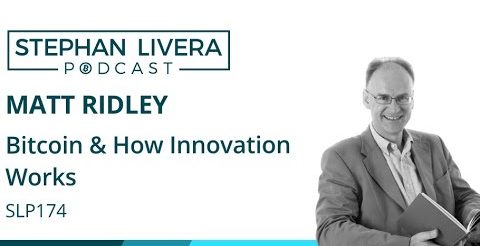 Matt Ridley is a writer, biologist & Rational Optimist. He joins me to talk about his views on science, economics, innovation and how they apply to Bitcoin.
Time zone: Monday 18th May 9am BST, 10 am CEST, 6pm AEST. It will be broadcast on YouTube Live at the link below, and on my twitter periscope @stephanlivera.
Note: During this livestream, we had some slight technical difficulties and Matt's computer restarted, however if you skip forward a few minutes we get into the interview – the technical difficulties component was edited out for the podcast feed version. So audio only listeners won't notice any difference.
Matt Ridley Links: