SM Denim on Sustainable Innovation and Textile Trends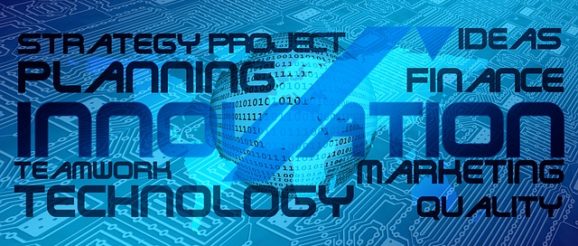 Denim fabrications are constantly changing courtesy of new
technologies and innovations.
Pakistani-based denim mill SM Denim has seen the evolution
of denim over the past 40 years, as shifting styles and consumer demands have
shaped denim production. Today, sustainability is a driving force for
invention, and the mill has embraced new materials and processes to make jeans
that are less impactful.
Carved in Blue chatted with SM Denim's CEO Asif Merchant and
the general manager marketing and R&S Ali Kazmi about its pandemic-era
products, how it is advancing sustainability and what's next for the mill.
Carved in Blue: Could
you tell us a bit about SM Denim?
Asif: A family
corporation cemented in the textile business since 1975, SM started and became
the largest supplier of casual shirting fabrics from Pakistan. Subsequently
branching further into expanding business, the company ventured into real
estate, stocks and the denim business. Keeping its trademark value of niche
market optimization, SM took the market by storm producing high-quality
lightweight denim fabric for mass market. With innovation at its core, the
company progressed subtly from lighter weight premium fabrics to bottom weight
fabrics and became one of the iconic mills in Pakistan with the unique selling
proposition of a process wise sustainable mill with focus on integrity, ingenuity
and innovation.
SM Denim plans to diversify its denim business portfolio by
venturing into both backward and forward integration.
Carved in Blue: In
SM's four decades in the business, what changes have you seen in the denim
industry?
Asif: The denim business has always been dynamic, fast paced and adaptable. Since related to fashion, it represents the cultural transitions throughout decades. I have personally seen the business originating with basic concepts of making a regular, comfortable and classic looking denim pairs to a vivid, iconic and everyday, everywhere use garment. Increased consumer demand met by global manufacturers got catalyzed by the birth of denim-focused brands and retailers and gave way for newness and innovation. To me, the journey has been mesmerizing, and I have enjoyed it thoroughly. We have kept pace with changing dynamics, and thus were able to grow over the decades. The business shifted from supplier driven to consumer driven and now has taken a shift towards ever increasing consumer awareness about the environment and the best practices to sustain it.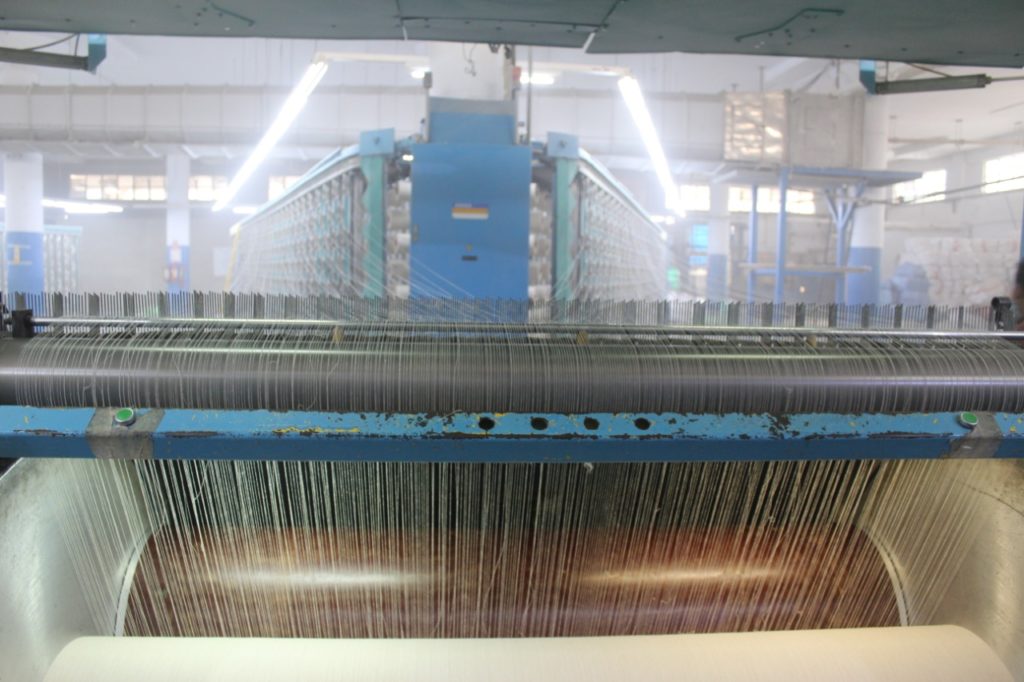 Carved in Blue: How
has SM Denim responded to the pandemic? What new products have you developed in
response to changing consumer needs?
Ali: At the time
of global uncertainty, we prioritized the health, well-being and safety of our
staff. Not only that, the Covid-19 outbreak was a chance to develop fabrics
that put people and the environment first. Hence, we accelerated our research
to engineer and create fabrics with raw materials that are naturally
antibacterial. We also collaborated with Polygiene ViralOff technology and
launched a capsule collection covering fabrics for daily wear, frontline
paramedic and regulation forces, hospitality and workwear. The fabric
collection got a very encouraging response and is still in our promotional range
named as Denimmune. The fabric comes with international testing certification
and guarantees performance against pathogens, especially Covid-19.
We realized very early that physical social contact, which
normally is being relied on for promoting and selling our products, will not be
around and available. My team designed and launched an online portal for our
products. The portal has been kept simple, presentable and very detailed with
all the paraphernalia required to cover a fabric characteristic at the time of
making a sales pitch. It can be accessed by visiting . An app for Android
and Apple users is also under development, which will be a mirror image of the
same online web, but more convenient to access on your cellphones. Apparently,
till the pandemic subsides, we have to rely on these tools to keep business
realistic and safe at the same time.
Besides these steps, we participated in online virtual
exhibitions and presented our new collection to our clients, and it helped us a
lot.
Carved in Blue: What
top denim trends are you leaning into for the coming seasons?
Ali: No trend forecasting would have confirmed the tortuous fashion experience in the past season. Following the pandemic trends of Zoom meetings and loungewear, we are looming a collection made for comfort. A fabric collection made from sustainable raw materials with a super soft handle, comfortable feel and unmatched stretch for maximum body reflux is our target goal for the forthcoming season. A whole new product line focusing on ECOVERO

, modal, TENCEL

and REFIBRA

is being prepared and will be out in March 2021. We have kept sustainability and vision for circularity at the core of all the new products we are devising.
Carved in Blue: How
is SM Denim investing in sustainability? How are you innovating to make denim
production less impactful?
Ali: We are putting all our strategies together
to keep circularity and its impact on our business at the forefront and as a
first choice. We at SM believe in ethical business practices. "Impact" is our
banner under which we are placing and positioning all our sustainable
initiatives. We have focused the sustainable initiatives on three dimensions: raw
material driven, process optimization and giving back to society. We are
blending most of our products with sustainable and recycled fibers using hemp, Repreve, REFIBRA

, ECOVERO

, EcoMade
Lycra, and covering cotton portions using organic cotton, post-consumer waste and recycled cotton.Apart
from these raw material investments, our complete production is in BCI. We have
invested in our machinery and infrastructure, a state-of-the-art biological
effluent treatment plant. SM has waste heat recovery and caustic recovery
plants and is in the first phase of completing the circularity and zero
discharge concept by investing in recycling and reusing water 100 percent. With
the recent installation of gensets and new generation generators, we have
completed the loop and have further plans to optimize less impactful denim
production.
Carved in Blue: How
has the need for sustainability impacted SM Denim's raw materials choices?
Asif: Like mentioned before, we have initially
taken a step to convert all our denim fabric production to BCI cotton
regardless of the customer demanding it or not. This implies our serious
attitude towards changing consumer demands and playing our part in making the
supply chain clean and environmentally friendly. We are all geared up to use
maximum blends, sustainable in choice to counter cotton consumption. Blends
like bamboo, lyocell, linen, hemp,
viscose are the best choice for the mater, and we are moving
towards this approach. Our
polyester will be completely Repreve and recycled by end of 2021. 
Carved in Blue: What
hurdles remain in reducing the environmental cost of denim?
Asif: There is a huge demand and supply gap when
it comes to using sustainable choices in raw material. The raw material has to
be sustainable and competitive in prices to keep the market balance. Although
the world is moving towards achieving this balance, still the supply shortfall
is there and tends to stretch our margins and eventually impact overall retail
prices.
One more interesting fact I would like to mention here is
the choice of dyeing mechanism popular with the masses right now. Normally
people opt for rope dyed fabrics, which are perceived as fabrics with higher
depth and can provide more wash optics. However, with current technologies in
sheet dyeing like Double Vario, which SM has the honor to adopt as the
first-ever mill in Pakistan, one can achieve darker shades just as rope dyeing
technique. The benefit is it being more impactful in conserving the environment
in multiple ways. The number of dye baths is the same in sheet dyeing and rope,
however, the total amount of leuco throughout the process is narrowed down to
36,000 gallons in comparison to conventional rope dyeing, where it is around
81,000 gallons. More airing time in Double Vario gives deeper shades and makes
fabric laser friendly to give similar wash optics as rope dyed fabrics by
consuming less time, energy and chemicals in the laundry. From growing cotton
to the final garment stage, a pair of jeans consumes over 20,000 liters of
water. Using the revolutionary process optimization technique of Double Vario
sheet dyeing, the amount of water used can be truncated to one-fourth of the
total water used.
Therefore, it's high time for manufacturers to move towards
more sustainable machinery by investing in the future. It is a hurdle and a barrier
that needs to be broken. Retailers, buyers and designers in retail spaces and
decision-making positions should work on these lines by creating awareness
through process optimization. 
Consumer awareness about better and sustainable choices and
making these choices available on digital as well as brick-and-mortar spaces
with the latest fashion trends should be the focal point of every one of us
present in the supply chain of the fashion industry. The efforts are already
being made and they should further be accelerated, as we don't have much time
on the watch left to reverse the damage, we as the modern generation has made
to Mother Nature. 
Carved in Blue: What
is in the pipeline for SM in 2021?
Asif: SM Denim
currently is a processing mill, and we intend to further our cause by expanding
forward and backward. As chairman of PDMEA (Pakistan Denim Manufacturer's and
Exporters Association), my father has already made efforts to create a
conglomerate of investor and manufacturer pool for larger-than-life farm to
fashion concept. The idea is to maximize the available resources and break the
monopolistic market dictation. We will be venturing into reverse integration
regardless of whether this idea takes a life or not. So, this is our 2021
target. Apart from this, we are entering forward integration on the retail
front and are launching our own label with the name 1947 Forty-Seven.
Initially, this will be launched locally and will be taken overseas in unsaturated
markets at first leaping into consumer markets of the US, Canada and
Europe. 
For 2021 last quarter consumption, we have invested in
natural indigo crops in fertile areas of the Sindh Province of Pakistan and
will be launching a whole product line dyed in natural indigo produced on
organically catered lands owned by SM Group.
We are also doing a project in coordination with a prominent
government institution of Pakistan to indulge in a joint venture to use the
organic pseudo-stem of a plant, which I can't disclose the name of right now,
to obtain a 100 percent sustainable, compostable and organically disposable raw
material for woven and non-woven end products.
We intend to complete the loop of recycling and reuse, carrying the banner of circularity, and intend to complete our ZDHC optimum requirement of 100 percent water recycle and reuse within 2021. Besides, our company is investing in solar energy for its production requirements. 2021 is going to keep us busy for sure.
Carved in Blue: What
does Carved in Blue mean to you?
Asif and Ali: Carved
in blue is a platform to speak and showcase the revolutionary sustainable steps
the industry is taking towards lowering the environmental impact. It serves as
a podium to raise awareness about the importance and need to move towards
ethical business practices and deliver a broad, empowered and targeted
audience.
The post SM Denim on Sustainable Innovation and Textile Trends appeared first on Carved in blue – TENCEL™.