Startup MGZN – EDX Labs named Innovation Partner at Meet ICT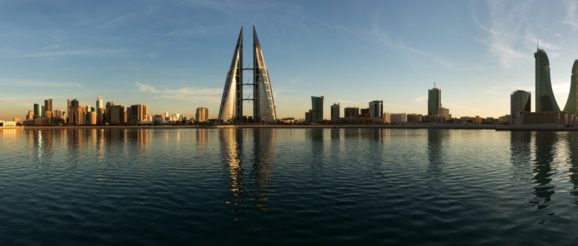 A technology innovation company based in Bahrain, EDX Labs , supported the leading ICT Event in Bahrain, Meet ICT Conference & BITEX Exhibition as the event's Innovation Partner. 
CEO of EDX Labs, Mr. Mirza Asrar , revealed the company's latest trends in keeping up with the global perspective of innovation. This was particularly in reference to Bahrain and the region in its drive towards the 'Fourth Industrial Revolution' and what requirements are expected. "High-income countries which have succeeded in creating ecosystems for innovation are supportive of human capital, and have established stable infrastructures for innovation," said Mr. Mirza.
"It is highly important to adopt and encourage innovation while proposing appropriate mechanisms to employ it properly to serve the business community in Bahrain and the rest of the Arab region," he added .
Innovation has largely become a key factor in the development of successful economies. "The global market today is extremely competitive. Hence, it is imperative that innovation is focused on when improving an economy's position in the global market. This is due to the fact that the ability to innovate helps countries and larger regions to achieve an ideal standard in industrial and basic service sectors," he explained .
He spoke about the importance of ICT innovation, in particular, highlighting the need for a fast-growing Research and Development market. Mr. Mirza Asrar presented the reality of innovation in Bahrain and the Arab region as well as the potential for transition from current standards of innovation to higher global standards .
During the three days of the exhibition, local, regional and international speakers, professionals and decision-makers from government organizations, the IT sector, telecommunications and industries of common interest in the industry attended to discuss "Innovative & adaptative digital transformation".
Where they addressed a wide range of current technical topics and the latest data from the technology and communication sector around the world, including Artificial intelligence, e-commerce, data and analysis, Internet of things, digital transformation and FinTech.About 50 local, regional and international IT companies took part in the BITEX exhibition, which creates an extensive platform for signing agreements and contracts and entering beneficial partnerships.
EDX Labs is considered as a movement towards innovation through world-class technology from the Arab region; their mission is to convert visionary ideas into fully functional platforms. EDX is an innovation hub bridging the best capabilities typically offered by software houses, VCs and incubators. EDX Labs builds, sustains and manages platforms.