stc Kuwait and Huawei sign MoU on 5.5G strategic cooperation, Leading the digitalization innovation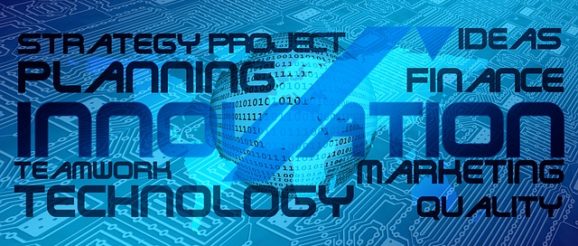 stc has signed a MoU with Huawei on 5.5G strategic cooperation . 5.5G technology is designed to revolutionize the capacity, speed, and reliability of communication networks. The technology targets building an advanced 10 Gbps connected smart network by features that provide higher data speed, increasing system capacity, boosted coverage, lower latency and massive device connectivity.
stc carried out a 5.5G three Carrier Components Carrier Aggregation (5.5G 3CC CA) trial by utilizing three Sub-6GHz frequency bands to achieve extensive broadband speed of 3.6 Gbps on commercial devices.
stc also trialed an advanced 5.5G Passive IOT connectivity which could successfully obtain it's tag remotely at a very wide distance of 200 m. The technology is projected to lead in evolving the business models of companies across various industries by identifying opportunities for new revenue streams. This may also open the possibility for verticals to accelerate their competitive digitalization plans using the technology. stc's future 5.5G Passive IOT network will be capable of supporting millions of passive connectivity sensors from many industries, such as retail, medical, logistics, manufacturing, and other industries.
Nevertheless, at the Mobile World Congress (MWC) Barcelona 2023, stc and Huawei signed a memorandum of understanding (MoU) on strategic cooperation as a further step in their continuous cooperation efforts in 5G network evolution. stc and Huawei jointly built Kuwait's first nationwide 5G C-band network, providing excellent network experience for users. Now as 5.5G comes to the forefront, the two partners will work together on 5.5G innovation, includes innovated key ultra-fast connectivity, XR and IOT technologies, discussing E2E network evolution, developing high-value use cases, and local and global industry partners ecosystem build to continuously accelerate 5G business success. Such innovations and pioneering are meant to bring further use cases to stc enterprise customers under stc's specialized business arm, solutions by stc and e-Portal.
Eng. Maziad Alharbi, CEO of stc, said, "In 2022, we successfully established a state-of-the-art nationwide 5G dual-band network in collaboration with Huawei, which has revolutionized our 5G coverage and elevated the user experience to unprecedented levels. As we progress towards the future, our partnership with Huawei remains strong and we are committed to further enhancing the uplink experience, introducing cutting-edge XR experiences, and integrating full-scenario IoT. Through joint efforts, we will validate 5.5G technologies and delve into innovative applications, capitalizing on our respective strengths to set the standard for regional mobile networks."
Yang Chaobin said, "As a global ICT and network technology provider, we're committed to supporting leading operators in continuous network upgrade and providing end users with ubiquitous superior network experience. We're excited to work with stc Kuwait to carry out joint tests on 5.5G technology innovations, explore business scenarios based on Kuwait's needs, and promote high-value 5.5G use cases. We'll help stc Kuwait achieve business success."
The post stc Kuwait and Huawei sign MoU on 5.5G strategic cooperation, Leading the digitalization innovation appeared first on Teletimes International.