Student housing demand is at an all-time high, but innovation is key to unlocking value – Market News, News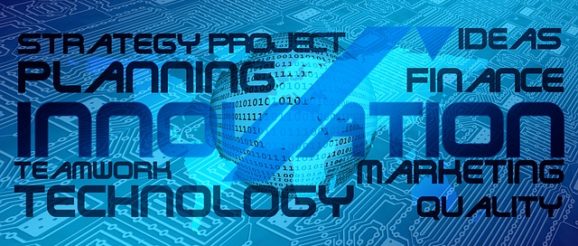 Like any asset class, the South African property sector is subject to cyclical ups and downs. While these movements typically lag the broader economy by a number of months, the fortunes of property, in general, are usually closely tied to the state of the country's economy. There is one segment of the SA property industry that has consistently bucked these volatility trends for many years, and that is student accommodation.
According to Makhosini Ndlovu, Product Head at FNB Commercial Property Finance, while the global economic concerns are currently weighing on investors in most sectors of the domestic property market, those invested in student accommodation continue to reap solid returns.
"Despite one or two shifts in recent years, student accommodation remains a very positive property sector, particularly given that demand for rentals in this segment continues to consistently outstrip supply," says Ndlovu.
However, Ndlovu is quick to point out that not all student accommodation is created equal, and there are some fairly significant differences in how investors and developers should be approaching the sector depending on the type and location of the universities their accommodation services.
"Yields remain very good for some universities like the University of Cape Town (UCT), and despite a number of approvals being granted for the development of student accommodation around UCT, domestic and international demand for study opportunities there will likely maintain demand for accommodation in the coming years, irrespective of how many such developments take place in the near future."
DigsConnect.com has reported a massive undersupply of suitable accommodation for the student market, particularly in cities including Durban, Bloemfontein, Port Elizabeth and Pretoria.
Alexandria Procter says with the ongoing return to relative normality, students are back in the lecture halls, putting increased pressure on accommodation options in the areas surrounding tertiary education campuses.
"Demand is currently far outstripping supply and many of our landlords have lamented that they wish they had more stock available." She says that accommodation ideally needs to be as close to a campus as possible, not only to access for classes and facilities but also because the campus is the hub of student life," says Procter.
Procter says that the benefits of letting to a student include;
1. The yield you achieve with a student let is far higher.
2. In many instances, it is a parent or guardian paying the monthly rental to keep their child in safe accommodation, reducing the risk of non-payment.
3. Student tenants provide a guaranteed 10-month rental contract leaving your property unoccupied over the sought-after holiday period when lucrative short-term rentals abound.
Ndlovu points out that the provision of undergraduate student funding through the National Student Financial Aid Scheme (NSFAS) has been a key contributor to the strength of the student accommodation sector over the past three years. "NSFAS has not only made it possible for more young South Africans to attend university," he explains, "but the built-in rental subsidies included in most NSFAS funding means that prospective students can afford to access accommodation close to their chosen university campus, which was one of the main challenges many faced prior to NSFAS support."
He says that this has been an important factor in the continued viability of student accommodation as an investment opportunity, as the NSFAS subsidies have offset the relatively significant drop in demand for accommodation close to campus by privately (family) funded students, many of whom simply returned home when Covid-19 lockdowns forced the closure of campuses and the move to remote learning.
"This trend hasn't fully reversed yet, and it's possible that many privately funded students will remain in their family residences for the remaining duration of their studies. However, the demand from privately funded students for accommodation closer to universities will likely pick up again with new student intakes in the future – which creates an even more compelling argument in favour of investment and development in this sector," says Ndlovu.
But Ndlovu also has one or two caveats to his optimism regarding the sector. For one, he says that developers need to be cognisant of the fact that the accommodation requirements of most students have shifted quite significantly in recent years.
"The days of cheap, dormitory style residences being acceptable, even as low-rental options, are long gone. Students today expect greater privacy, and more of a focus on quality lifestyle spaces, sustainable building management practices, and excellent and reliable connectivity."
He points out that the successful student accommodation developer or investor will be those who find a way of balancing these often costly student needs with the affordability expectations that many of these students still have.
Ndlovu also points to the possibility of universities leaning increasingly towards online studies as having the potential to shift the student accommodation landscape. But he argues that even if many universities do increase their digital offerings, that won't necessarily do away with demand for accommodation; it may only change the factors driving such demand.
 "Currently proximity to a university is arguably the key determinant of a student's choice of accommodation facility," he explains, "but it's also worth remembering that many students have to move to these residences simply because their homes don't have the facilities and connectivity they need. If courses are digital, they may not need to be near their campus, but reliable connectivity will probably become an even more important decision driver, which means investment in such connectivity, as well as security of electricity supply, is not negotiable for developers."
"Education remains one of the essential keys that South Africa's government has to unlock sustainable economic development," Ndlovu concludes, "which means that the value and opportunities in the student accommodation market are likely to continue growing for many years to come. Taking full advantage of that market requires an understanding of the ways in which it is constantly shifting, and innovating to achieve the right balance between investment, rising operational costs, and healthy returns."
Want all the latest property news and curated hot property listings sent directly to your inbox? Register for Property24's Hot Properties, Lifestyle and Weekly Property Trends newsletters or follow us on Twitter, Instagram or Facebook.