Superloop win Canstar Blue's 2023 Innovation Excellence in Telecommunications Award for My Speed Boost™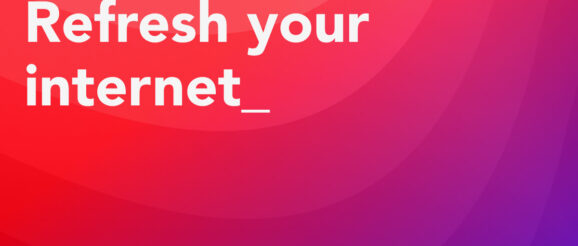 Canstar Blue revealed My Speed Boost™ by Superloop has taken out top spot in their annual Innovation Excellence Awards in the Telecommunications category.
Launched in June 2022, initially on the Exetel network, and now available to Superloop customers, My Speed Boost™ gives customers the ability to boost their nbn speed for 24 hours for free up to five times every month.
Plus, unused My Speed Boost days rollover into the customer's My Speed Boost Bank™ to a max of 30 days, and they can purchase additional My Speed Boost Days for just $2/day.
Superloop CMO, Ben Colman said, "A core belief at Superloop is that if we're not working harder for our customers, we're doing it wrong. We've got an incredible team of really clever engineers and developers who know our network back to front."
"When we were talking about how we could help customers who have multiple internet users at home during certain peak periods – like school holidays, or end of financial year, or during a big streaming event – we decided to create functionality that could give these customers a burst of extra internet speed to get them through the day. And just like that, My Speed Boost™ was born – available on all 50/20 nbn plans and above. But importantly to us, we wanted to make it free. That seemed like a no brainer: we can do it, we should do it, and it should be free."
This is Superloop's first award win since launching the 'Refresh your internet_' campaign to market. Superloop is putting the call out to Australians to rethink their expectations of internet providers and if those providers are not helping them unleash the unlimited possibilities of the internet, then it's time to switch to Superloop.
Superloop CEO & Managing Director, Paul Tyler said, "This Canstar Blue win for Innovation Excellence is proof that Superloop is committed to proactively solving customer pain points and delivering game changing innovations. We were first to market with My Speed Boost™ and we're going to continue this trend. That's what being a challenger in this industry means to us – we're going to refresh the category and we're going to innovate because our customers deserve it."