Susan Basso awarded 2023 Zemsky Medal for Innovation at Penn GSE's Higher Education Leadership Conference | Penn GSE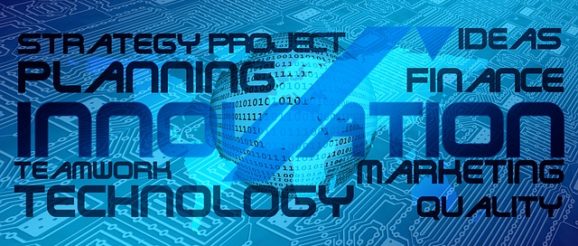 More than 150 top educators and innovators gathered in Philadelphia last week for the 18th Higher Education Leadership Conference, an annual forum organized by and for alumni of Penn GSE's Executive Doctorate in Higher Education Management program. The focus of the 3-day event was on seizing and sustaining the moment of disruption for equitable outcomes. It kicked off with the 2023 Zemsky Medal Gala and Awards Dinner, which this year recognized HR consultant Susan Basso. Lawrence P. Ward and Dean Pam Grossman also received awards. 
"The last three years have been a moment of reckoning for higher education leaders and institutions. This year's conference was an opportunity for us to think critically and innovatively about our institutions and programs, missions and outcomes, and the shifting demands of our work. I hope the conference has helped better prepare and support our alumni, senior higher education leaders, in their efforts to shape the future of their organizations and higher education," said Diane Eynon, the program director.
The conference provides senior-level professional development in a series of interactive, problem-solving, off-the-record sessions that are similar to the 18-month program's signature format.
Zemsky Medal for Innovation in Higher Education
Susan Basso, who is a principal with Huron Consulting Group, won this year's Zemsky Medal. Basso has spent more than three decades transforming universities through innovative human resource policies and projects, such as reinvesting $50 million from voluntary retirements and redesigning healthcare strategies to lower risk and increase efficiency. Prior to becoming a consultant, she was the senior vice president of talent, culture, and human resources for The Ohio State University. She has also held HR leadership roles at The Pennsylvania State University, Seton Hall University, and East Stroudsburg University of Pennsylvania. 
Basso said she believes that now more than ever, we need to train leaders to have more empathy and be more comfortable seeking coaching.
"As institutions are recruiting or promoting people into manager roles, they need to put much more emphasis on those kinds of skills that make the difference," she explained. "Emotional intelligence is an important aspect of good leadership. The number one reason the average American leaves a job is because of their leader. If we're going to win the war for talent, it's really incumbent on managers to make a difference."
The Zemsky Medal was established in 2011 as an endowed annual award "to encourage leadership and innovation in American higher education." It was founded on the program's tenth anniversary and named after one of the program's cofounders and current professors, Robert Zemsky. It's funded by alumni and selected by the Executive Doctorate Alumni Advisory Board. Past winners have included former Penn president Amy Guttman and Inside Higher Ed and its editors, Scott Jaschik and Doug Lederman.
Distinguished Alumni Award
Also recognized was program alum Lawrence (Larry) Ward, vice president for learner success and dean of campus life at Babson College. He provides strategic direction and executive oversight that serve every aspect of the student and campus experience. He grew Babson's highly ranked undergraduate program with a carefully architected set of student-centric services, programs, and systems; his portfolio includes intercollegiate athletics, student health and wellness, student engagement and leadership development, multicultural and identity programs, religious and spiritual life, residence life, campus police, and crisis response. He serves as a trustee of Albertus Magnus College and is on the NCAA Division III Management Council. Ward is both a graduate of the Penn GSE executive doctorate program and a current faculty member.
Honoring Dean Grossman
Pam Grossman, who is stepping down as dean of Penn GSE this June, was recognized for her tireless efforts to develop effective programs for aspiring educational leaders. More than 45 alumni – nearly 10 percent of the program's total graduates – have become college presidents, while dozens more continue to rise through the ranks into senior leadership positions. And Grossman was instrumental in forming the new McGraw Center for Educational Leadership, which was established this year by the largest-ever gift to the school from The Harold W. McGraw, Jr. Family Foundation.
The next cohort of the Executive Doctorate in Higher Education Management program begins Summer 2023. Click here to learn more or to apply.
Photo above (from l-r): Susan Basso, Diane Eynon, Pam Grossman, and Lawrence P. Ward at the opening awards gala on Thursday, Jan. 12.