Talk the Talk: Communications Planning for Innovation in Education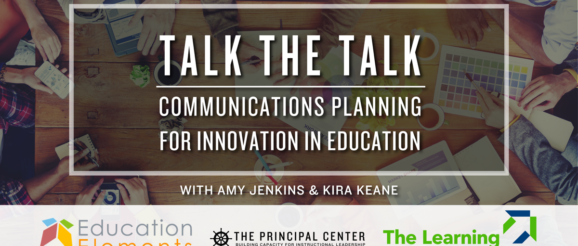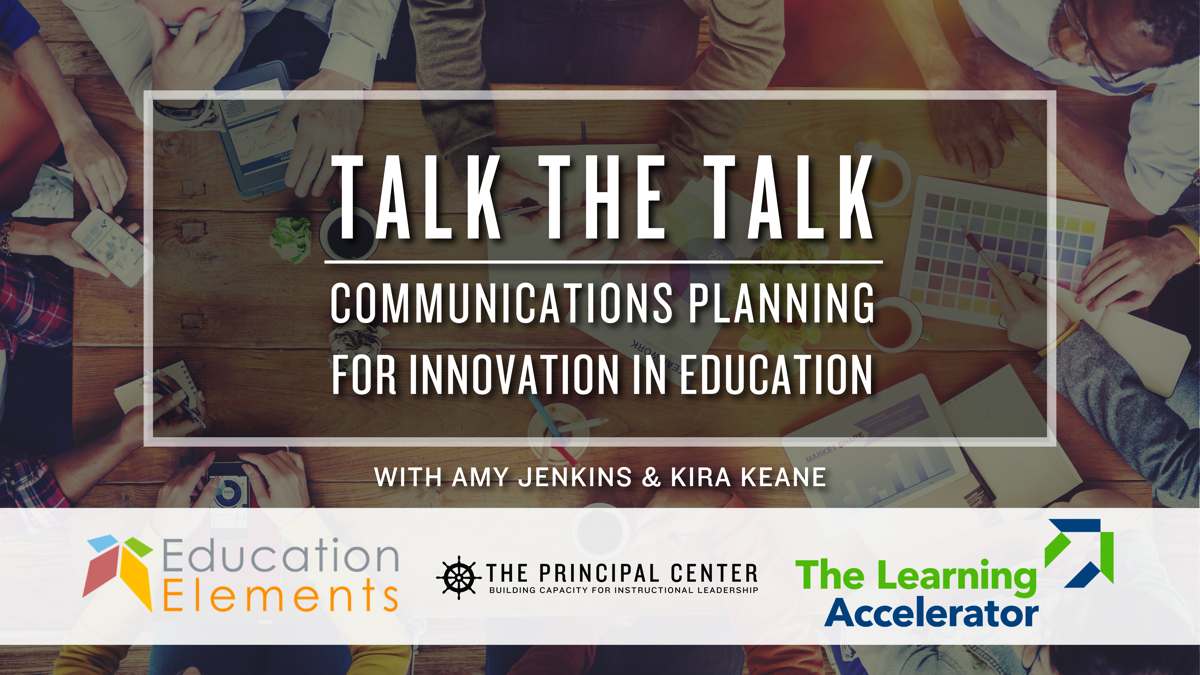 Talk the Talk: Communications Planning for Innovation in Education – A Webinar
As we work with schools and policy-makers to successfully implement student-centered learning models, we often hear concerns around building community support. Time and again we come back to the idea that communicating to others the why, the how, the what, and the when is key to a successful and sustainable transition to new, innovative learning environments. We also nearly always come back to the challenge that knowing communications is important is one thing, but doing it effectively is another thing entirely.
In order to help districts better communicate with their stakeholders about their innovative initiatives, Amy Jenkins and Kira Keane are collaborating to present a webinar:
Hosted by the Principal Center, this webinar will take place on Thursday November 15th, 2018, 3:00pm EST / 2:00pm CST / 12:00pm PST. 
In this webinar, you'll get expert tips and tools for communications planning, as well as real-world examples from districts across the country that are implementing blended and personalized learning.
Learn how to foster a culture of communication that helps build support for your innovative programs

Learn how to identify your key audiences and the best messengers for communicating with those audiences

Hear the latest national message testing results on which language helps parents and families understand new initiatives and programs

Discover dozens of examples of communications tacticsfrom real districts that worked, which you can implement in your district

Understand that whether you are at the beginning of your journey, or well on your way innovating in your classrooms, it is never too late to build a communications strategy that will help you achieve your learning goals for your students