Tech News to Know This Week: March 7 – 13, 2023 – Innovation & Tech Today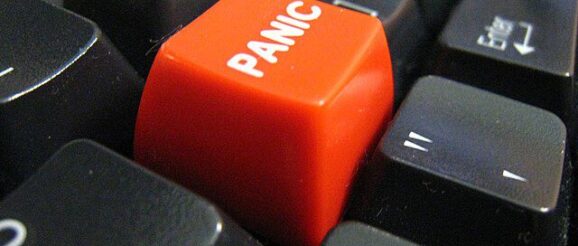 Every day we wake up, drink some coffee, get ready for work and check on the latest tech. So here's a handful of stories from around the tech world condensed to fit into that first cup. These are things you need to know before you step foot out of your door (or in front of a webcam) and into the real world this morning.
ChatGPT Scams Are a Now a Thing
The generative AI chatbot is the hottest thing in tech right now and, like most trends, it hasn't taken fraudsters long to exploit it.
A fake ChatGPT-branded Chrome extension was posted in the Chrome Web Store and caused damage to users who installed it, according to Hacker News. 
The Quick Access to ChatGPT claimed to offer users a shortcut to OpenAI's chatbot, but it had the added function of maliciously hijacking Facebook accounts. 
The extension was promoted on Facebook and collected Facebook account data, including cookies, when a user clicked on the link to install. Once the account was hijacked, the malware would expand its network using the stolen data.
From March 3, until it was taken down on March 9, the spoofed extension was downloaded and installed over 2000 times per day.
In 2022, five malware Chrome extensions, including a Netflix player spoof, wreaked havoc on 1.4 million users. A best practice would be to avoid being an early installer of a new extension. Better to allow time for malware to be detected and removed.
Strategies for Resetting Your Internal Clock After Springing Forward
Daylight savings time kicked in over the weekend, stealing a precious hour of sleep from us on Saturday night and forcing us to reset the clock on our coffee maker with eyes still bleary. 
Here are a few strategies to get your internal time back on track:
These Are Your Best Streaming Options for March Madness 2023
It's that time of the year again, when the nation's attention turns to the greatest tournament in sports. The men's NCAA's Division 1 Championship begins today with the First Four on truTV. Missouri State will face Texas A&M at 6:30pm, and Pitt will play Mississippi State at 9pm, (Eastern). 
With 68 teams competing in 67 games across the country, from New York to Las Vegas, the Madness is set to begin. Here's your printable bracket. Here's the best ways to live stream all the games on CBS, TNT, TBS, and truTV (but never, ever on the job): 
While FuboTV is rooted in sports, it is oddly not the best choice for March Madness, because it doesn't carry TBS, TNT or truTV. It was rumored that the Turner Network channels would be returning, but those turned out to be false hopes. FuboTV subscribers will have to scramble to watch the madness.
Paramount+
Paramont+ doesn't carry any of the Turner network channels either, but you can watch all the CBS broadcasts. Paramont+ comes free with a Wallmart+ subscription, so you could have chips and beer delivered for 'free' while you watch the CBS games.
YouTubeTV offers CBS, including the local broadcasts, along with TBS, TNT and turTV. You'll also get unlimited DVR cloud storage for recording the games you missed. They also offer a 14-day free trial – just sayin. 
SVB Fallout
The fallout from Silicon Valley Bank's collapse continued Monday, with a nearly 80% plunge in First Republic shares. This comes after regulators shuttered cryptocurrency player, Signature Bank on Sunday. 
Also on Monday, sharp slides in share price triggered halts in trading of multiple banks and brokerage firms, including the venerable Charles Schwab, as well as Western Alliance, PacWest, Zion Bancorp and Bank of Hawaii. 
In an effort to stave off panicked withdrawals, the US Treasury and Federal Reserve ensured depositors they will be protected from losses exceeding the FDIC insured limits of $250 thousand. 
Analysts warned the action could set a dangerous precedent, overwhelming taxpayer's ability to backstop troubled banks. 
In public comments, President Biden said that bank investors will not see any taxpayer funded bailouts.
"Investors in the banks will not be protected. They knowingly took a risk and when the risk didn't pay off, investors lose their money. That's how capitalism works," he said.