The Ecosystem: European Innovation Council declares open season on unicorns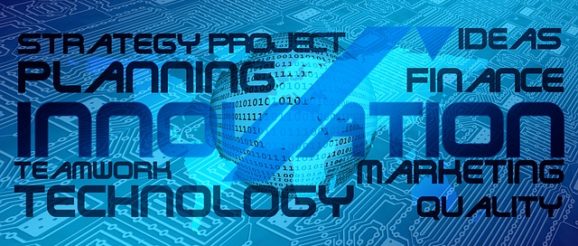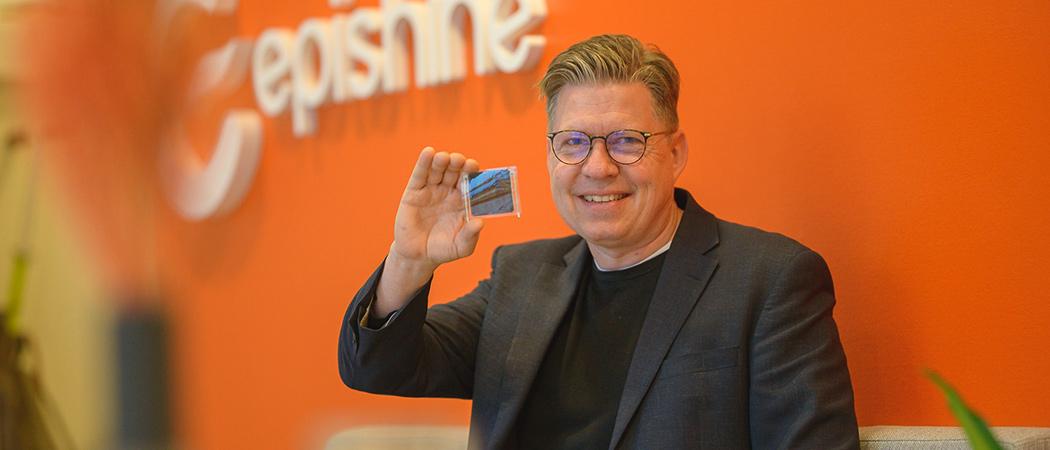 Mattias Josephson, co-founder of Epishine, holding one of the company's organic solar cells
For years, European leaders have lamented the lack of "unicorns" in Europe – hot tech companies with valuations of more than $1 billion. At an event in Paris today, the European Innovation Council (EIC) is taking its latest shot at correcting that problem.
It has invited a select group of companies out of 3,000 plus that have received EIC funding to attend the event, giving them the chance to rub shoulders with more than 150 investors.
For Mattias Josephson, co-founder of Epishine, a Swedish company developing and manufacturing printed organic solar cells, Paris is the first big networking event. "We are hoping for a lot of new, significant relationships from the day, especially with strong investors focused on the combination of deep tech and green tech," Josephson said.
Josephson and other delegates at the 'Scaling up with the EIC' conference will also hear how Europe's unicorn population lags considerably behind that of the US and China, according to a report on EU unicorns by the Commission's Joint Research Centre, to be presented at the Paris meeting.
But while around 68% of the world's unicorn companies are based in the US and China, Europe's track record has improved in recent years, with the number of unicorns still privately held by their development stage investors rising from 44 in 2020 to 89 by the end of 2021. Meanwhile, the number of unicorns from which the private investors had exited by a stock market listing, reversing into a special purpose acquisition vehicle, acquisition or merger, rose from 71 in 2018, to 147 in 2021.
However, over the same timescale, 40 unicorns left the EU in order to source the finance they needed to reach a $1 billion valuation: 32 for the US, seven for the UK and one for Israel.
The main barrier to unicorn creation in Europe is money, the report concludes. Start-ups in the US and China simply have better access to capital than their counterparts in the EU, especially at the later, capital-hungry stages of development. "Very few venture capital firms located in the EU are financially big enough to support high-potential start-ups to the point of reaching a $1b valuation or above," it says.
In fact, the largest VC investors in EU unicorns are located in the US and Asia. "Three of the top 10 venture capital firms investing in EU unicorns are located in Silicon Valley, four in New York and two in London."
The EIC was created to fill the gap in early stage investment in European start-ups, providing both grants and equity investment, although this funding has been dogged by bureaucratic problems. When it comes to the transition from start-up to scale-up, however, the EIT has no money to give; it can only cheer from the side-lines.
Welcome to the growth club
Under Horizon 2020, the EIC launched a scaling up pilot, intended to pick up companies getting seed funding from its Pathfinder instrument or backing for series A rounds from its Accelerator programme, and help steer them to series B funding and beyond. The support involves being enrolled in an EIC growth club, whose members get personalised advice and coaching to strengthen their business and investment propositions, and help in connecting with target investors and partners.
A total of 30 companies will get help, drawn from a Top 50 list of contenders judged to have the potential to achieve substantial growth and become world-scale companies, or realise a big trade sale or listing on a public market. Divided into digital, health and sustainability sections, this list has also been tweaked for gender and geographical balance.
The companies pitching in Paris today are a mixture of Top 50 companies and others from the EIC portfolio. As one of these Epishine will be showcasing its first product, a solar cell optimised for harvesting ambient indoor light, which can easily be integrated into small, low-power electronics such as those used in the internet of things. After spinning out of Linköping and Chalmers universities in 2016, the company won a grant of €2.3 million from the EIC Accelerator.
As a member of the EIC growth club, Josephson said the first benefit has been the kudos. "We have had some great exposure regarding our inclusion in the programme. We've also done group coaching and got some personal coaching on prioritisation for scaling up and raising capital."
Another participant is Lactips, a French company that produces a water soluble polymer from milk protein, from which it is developing a range of materials, most recently a plastic-free paper. Founded in 2014 to commercialise technology developed at the University of Saint-Etienne, it received support from the Horizon 2020 SME instrument, then won grant and equity funding through the EIT Accelerator to the tune of €8.4 million.
Jean-Antoine Rochette, chief financial officer of the company, also credits EIC's growth club with raising the profile of Lactips. "This programme is a highly selective international competition, which has given us recognition at the European level," he said. "It offered us the possibility of being challenged by an audience that did not know us." Of the coaching so far, he cites the pitch production as particularly helpful. "It will take us to a new level of international excellence."
Scaling up to 100
Although the pilot is only just getting into its stride, EIC is already moving on to implement a full scaling up instrument, with a wider scope and more concrete targets. The EIC scaleup 100 will identify a cohort of 100 deep tech companies, around 50 from the EIC portfolio, and around 50 from elsewhere. This figure is seen as the critical mass necessary to have 10 – 20 companies on the way to becoming unicorns with a valuation of over $1 billion by the end of the project.
The 50 non-EIC companies can come with a history of support from other EU programmes, such as Digital Europe or the European Institute of Technology, from national programmes, or from no programme at all. Any company in an EU or associated state that meets the programme requirements will be considered, regardless of whether or not it is supported by a national start-up or innovation programme.
Like the pilot, the support provided will include networking, access to finance, internationalisation and marketing. And there is a commitment to making connections with other useful EU and national initiatives. "The scope of the support is broader, and we envisage a partnership with member states, for example through the Europe Start-up Nations Alliance to enable these 100 companies to access markets across the EU as they grow," a Commission official said.
Josephson thinks the ideal would be a more intensive contact with people who have gone through the scale-up process. "If I were setting up a similar programme, I would try to hire, full-time, some of the most educational and inspirational people with experience of successfully scaling several start-ups, and let them closely accompany 10 – 20 companies each."
The call for consortia to run the EIC Scale Up 100 is currently open, and today's meeting in Paris is an information day for potential applicants. The deadline is 5 October.
Elsewhere in the Ecosystem…