The Engineer – Aerospace innovation accelerated by £273m funding (1)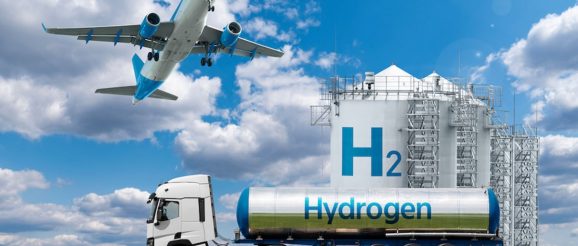 Business secretary Kwasi Kwarteng will make an announcement today (Monday 18th July) at the Farnborough International Airshow.
Through the Aerospace Technology Institute Programme, £155m of joint government-industry funding has today been awarded to support new low-carbon aerospace projects. 
Winners include High Density Aerospace Solar Power, led by Microlink Devices UK, receiving £6.7m to secure a high-volume, highly automated manufacturing capability in solar cells for the UK that could be used on electric aircraft. UToPEA, led by Yasa, receives £11.1m to transfer knowledge of high-power, high-torque electric motors and power electronics used in Formula One into the urban air mobility (air taxi) market.
Airbus-led 'X-WING ALPHA' has won £19.9m to develop ultra-wide span wings, aiming for significant performance benefits through weight reduction, while NGC3 led by Crompton Technology Group receives £5.3m to develop weight reduction components aimed at facilitating carbon composite wings.
A further £105.5m of government-industry funding will be shared by projects focused on developing air transport systems and enabling new vehicle technologies through the Future Flight Challenge.
The 17 projects will work with the Civil Aviation Authority to ensure safe and effective delivery. They include Project HEART, based in Orkney and Bedford, receiving £10m to explore hydrogen and electric aircraft, and Open Skies Cornwall, receiving £2.4m to work with Royal Mail and NHS Kernow on use of drones for delivery of mail and medical supplies.
Other drone-focused projects include CAELUS 2, based across Scotland, which will receive £10.1m to use electric drones for distribution of products and medicines across Scotland, including helping to treat cancer patients in their local community. Skyway, based in Reading, has won £12.9m to use drones for surveying infrastructure, such as motorways and ports, aiming to reduce costly closures and improve delivery times.
The business secretary will also announce up to £12m to be made available through the Regulators' Pioneer Fund to back initiatives that could unlock industries of the future through regulation, from flying cars to vaccine-carrying drones. Bids for up to £1m per project will open on 21 July.
 A Drone Ambition Statement will also be published today, outlining how the UK will support development of drone technologies.
"The return of the Farnborough International Airshow after a four-year absence is a clear example of the aerospace and aviation sector's recovery," said Kwarteng in a statement. 
"Today's package of support will further this recovery and help the sector seize on the enormous opportunities for growth that exist as the world transitions to cleaner forms of flight."