The Medicines Company: Innovating Innovation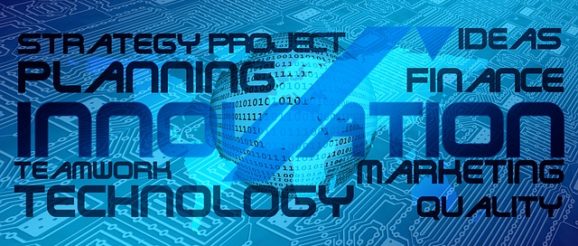 We know that highly innovative companies (the RQ50) outperform the market. What we don't know, however, is what sets them apart. What does "highly innovative" look like under the hood? To understand that, we examine the most exemplary company in the RQ50—The Medicines Company (MDCO). What makes them stand out even among the RQ50, is they are the only company to be ranked in the top 5 for all five years the index has been published.
The Medicines Company Origins
The Medicines Company bears all the hallmarks of disruptive entrepreneurship captured in Schumpeter's creative destruction. It was founded by Dr. Clive Meanwell in 1996, when he envisioned a better approach to drug development, while serving as Director of R&D at Hoffmann-La Roche. And it wasn't changing just one thing, it was changing almost everything. It was as if he were seeing faces, while everyone else saw vases.
Meanwell proposed his changes at Hoffmann-La Roche without success. He understood their logic, however. "In a company that size and that successful, disruptive innovation is unlikely – and perhaps not even attractive —the changes I wanted to make wouldn't move the needle in support of the business model of the time"
But once the mental image of the innovation is fully formed, the innovator is often compelled to see it through to fruition. So Meanwell gave up his post at Hoffmann-La Roche to start a biotechnology company—The Medicines Company. Note this is not the normal path to a biotech. The normal path is science driven: discovering a drug and forming a company around it. Meanwell's path was process driven: bringing drugs to market more quickly and inexpensively – and supporting value-based pricing. This is hugely important because the average drug now costs $2.6 billion to develop (up 145% from $802 million in 2003).
A Lazarus Strategy
The Medicines Company focuses on a single piece of the value chain—clinical development. Rather than discovering drugs in the conventional way, it "discovers" them by combing through the data on failed Food and Drug Administration (FDA) trials, and on technologies that pharmaceutical companies have abandoned. In the combing process, The Medicines Company identifies drugs whose failures were due to ineffective trial design or inefficient trial conduct, rather than to the drugs' underlying merits. It then resurrects them.
Angiomax (bivalirudin) for example, was an anticoagulant originally developed by Biogen, but was terminated by the company in 1994 after trials suggested it wasn't superior to Heparin. The Medicines Company bought the rights to bivalirudin from Biogen in 1997 and reassessed the data for the subset of patients with postinfarction angina (chest pain following an acute heart attack). For that group, bivalirudin demonstrated significant improvement over Heparin. This gave a strong clue for effectiveness and safety. Once they'd revamped the dosage and the costs of manufacturing, The Medicines Company submitted the new results and gained FDA approval for Angiomax in December 2000.
The Promise of Inclisiran
An entirely different innovation at The Medicines Company is now being implemented for clinical trials of Inclisiran. Inclisiran is a cholesterol-reducing drug that is administered by injection every six months. While there are other competing drugs, they must be injected far more frequently (every two weeks or monthly). Chardan analyst Gbola Amusa, in a report to clients last month, dubbed Inclisiran's six-month regimen "disruptive", and estimated it will reach $5.1 billion in peak sales.
The Medicines Company expects its cardiovascular outcomes trial for Inclisiran can be completed at one-tenth the cost of rival drug trials, without cutting corners. "Will it get published in a journal like the New England Journal of Medicine and accepted by the FDA, the European Agency for the Evaluation of Medicinal Products (EMA), the Japanese Pharmaceuticals and Medical Devices Agency (PMDA) and the Chinese National Medical Products Administration (NMPA)?—All the indicators say yes", says Meanwell.
How is The Medicines Company able to accomplish this?—among other things, by turning subject recruitment on its head. For their cardiovascular outcomes trial, rather than paying contract research organizations (CROs) to identify patients, which requires diagnostic tests be performed on random patients to see if they qualify, The Medicines Company has teamed with hospitals to comb through their electronic health records (EHR) to identify patients with the requisite record of heart disease and high cholesterol.
This seems so obvious, why aren't CROs already doing this? The truth is they can and likely will move in that direction, but they currently have no strong incentive to do so. Their fees are based on a percentage of costs incurred—much like general contractors' fees. This means fees increase with the number of investigating sites, candidate subjects and the number of tests per subject. So the more efficient CROs are, the less profitable they are.
Looking Forward
These are just two of The Medicines Company's innovations. The greater point is that The Medicines Company has a team in place that continually generates such innovations—in essence "innovating innovation". This is what keeps The Medicines Company in the RQ50.
Sarissa Capital, a hedge fund specializing in pharmaceuticals and biotechnology recently took a 2.6% stake in The Medicines Company. Their goal is to sell The Medicines Company to a large pharmaceutical company, because Inclisiran in a large company's hands is worth more than in those of The Medicines Company–possibly by as much as 8 times. This is because large companies can better market to doctors and distribute drugs throughout the health care system. Accordingly, not only will shareholders be better off, but so will patients–more people who could benefit from Inclisiran, will have access to it.  Let's hope however, the large company keeps The Medicines Company intact, so the grand experiment in "innovating innovation" can continue.