Todd B. Rubin '04 to Kick Off 'The Republic of Innovation' Global Entrepreneurship Week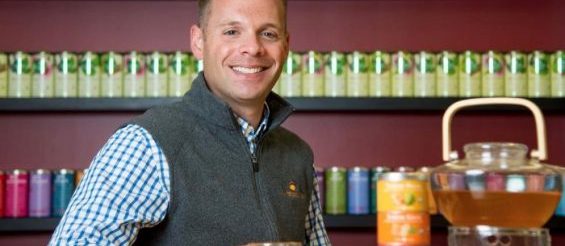 Todd B. Rubin '04, Minister of Evolution and president of The Republic of Tea, is sponsoring Syracuse University's 2019 celebration of "The Republic of Innovation" Global Entrepreneurship Week, Nov. 11-15, 2019. Through the Rubin Family Foundation, Rubin established a grant for the 2019-20 academic year for five Rubin Family Innovation Mentors at Blackstone LaunchPad powered by Techstars at Syracuse University Libraries (LaunchPad), as well as funds for the Impact Prize Competition and other campus events taking place that week.
As the sponsor of this year's "The Republic of Innovation" Global Entrepreneurship Week, Rubin will kick off the week with a keynote address on Monday, Nov. 11, at noon in the Peter Graham Scholarly Commons (Room 114) in Bird Library. Light lunch refreshments and tea will be served. A series of activities are free and open to the community throughout the week to celebrate The Republic of Innovation Global Entrepreneurship Week.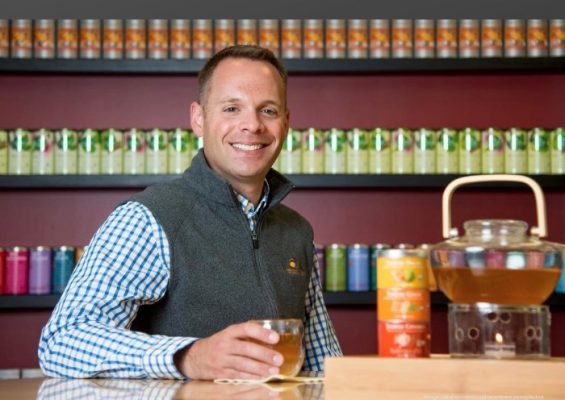 Todd Rubin '04, president of the Republic of Tea, will sponsor several Global Entrepreneurship Week events.
Rubin serves as the Minister of Evolution (President) for The Republic of Tea. Dedicated to preserving a legacy that fosters The Republic of Tea's "Sip by Sip Rather than Gulp by Gulp" lifestyle, he strives to delight Citizens, Ministers, Embassies and Ambassadors with a focus on innovation, education and providing the finest premium teas and herbs.
Rubin joined The Republic of Tea in 2007 as the Minister of East Commerce and then transitioned to the Minister of Southeast Commerce in 2008. In 2011, he was appointed to Minister of Evolution (Vice President of Sales and Marketing), relocating to the company's Larkspur, California office. In that role, he successfully spearheaded new teas and new systems that led to significant growth. Utilizing his Syracuse University degree in architecture, he oversaw the feng shui design of the company's headquarters at The Exchange in Larkspur, California and the company's production and shipping center in Nashville, Illinois.
In 2016, Rubin was elected to the Specialty Food Association Board of Directors and was distinguished as one of San Francisco Business Times' 40 Under 40. He was appointed to the Advisory Board for the Specialty Tea Institute and became a member of the Young Presidents' Organization SF Bay Area Chapter in 2015. The year prior, Rubin was the recipient of Syracuse's Generation Orange Award for philanthropy and was also honored as one of North Bay Business Journal's 40 Under 40. Rubin was elected to the Board for the Ethical Tea Partnership, a nonprofit organization that convenes the tea industry, development partners, NGOs, and governments to improve the lives of tea workers, farmers, and the environment in which they live and work.
Global Entrepreneurship Week (GEW) started in 2007 with 37 countries committing to support it; within a year it grew to over 77 countries and 3 million people participating in 25,022 events. Now it is a collection of thousands of events, activities and competitions around the world. At the LaunchPad, over 112 countries have been represented since its inception. This year's competition at Syracuse is scheduled the week before "Global Entrepreneurship Week" being held by GEW Nov. 18-24 to better accommodate the academic year schedule.